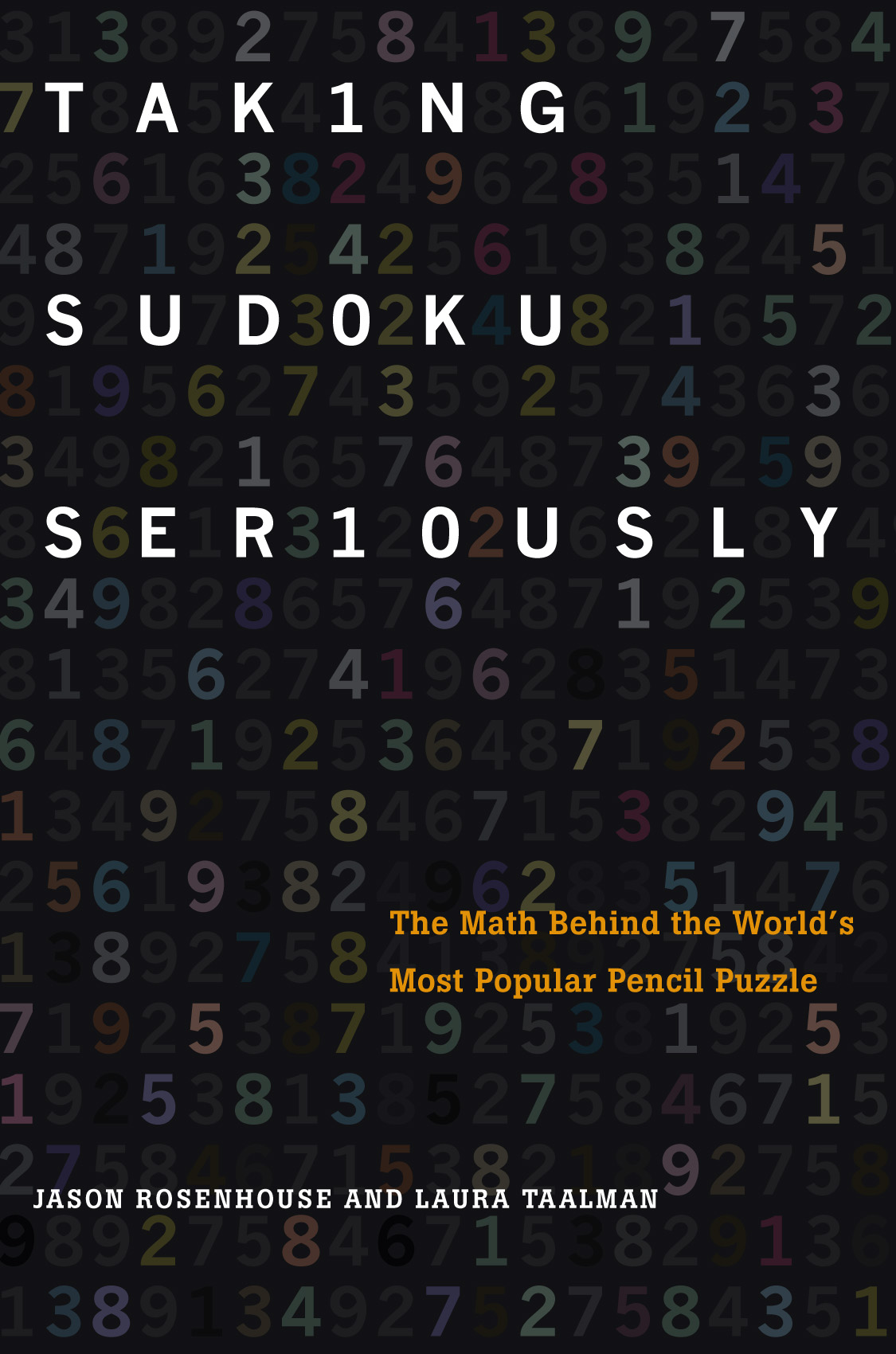 The BSB (that's the big Sudoku book, for those not up on the local slang) is now available! It's both a math book and a puzzle book. As math book it contains a survey of some of the mathematical aspects of Sudoku puzzles. For those familiar with the BMHB, the present book is considerably less technical. A few sections are tough going, but most of it should be accessible even on a casual reading. Indeed, one of the points of the book is to use Sudoku puzzles to introduce ideas from higher mathematics.

As a puzzle book it contains close to ninety original puzzles for your solving pleasure. Many of them are variations on traditional Sudoku puzzles. These were contributed by my coauthor Laura Taalman, who is also the coauthor of three books of original Sudoku-like puzzles (available here, here, and here.)
I downloaded the e-version to my Kindle last night, and I was pleasantly surprised that it looked as good as it did. The book contains many color diagrams which get lost on my little black and white Kindle, but presumably that wouldn't be a problem on the newer e-readers. But I still think the print version would look best of all. The print version is also most useful if you want to solve the puzzles for yourself.
Clearly, then, the solution is to download the e-version, so that you can start reading immediately, and then buy two copies of the print version. That way, you can keep one of the print versions pristine, while you work out the puzzles in the other one. It's the perfect solution!
Whatever you do, I hope you read and enjoy the book.