During my recent trip to New York I found some time to visit the American Museum of Natural History. I wanted to see their spider exhibit, you see.
Of course, step one was finding the place. Seventy-eighth and Central Park West, as I recall. Ah, this looks right: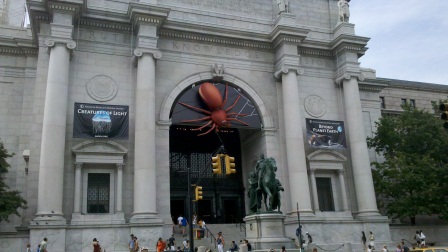 The exhibit itself was a bit smaller than I had expected. I went through it in forty-five minutes, and that was after reading every sign and watching every video. The place was also overrun with screaming, squealing little kids, so that marred things a bit for me as well. But it was still fascinating and I'm glad I went.
There were numerous posters on the wall with photos of exotic spiders. Like this one: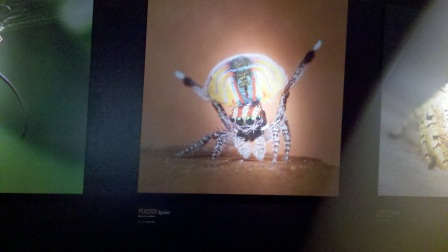 I wonder how this one got its name: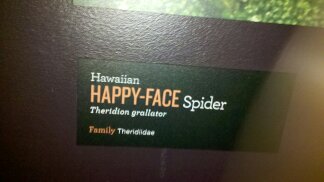 Oh, now I see: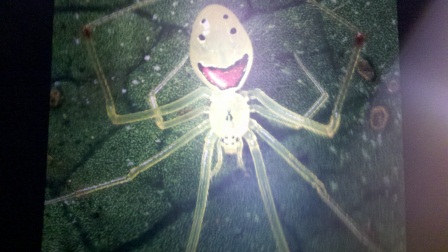 It also passed my basic test for any exhibit in a natural history museum: There is a reference to Charles Darwin: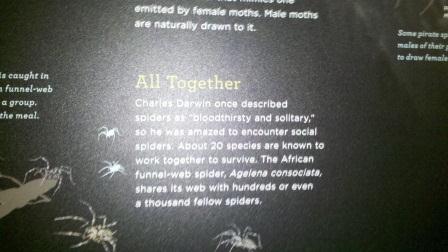 The real stars were the spiders themselves. Lots of creepy crawlies on display. Since they were in glass cases, a lot of my photos were consigned to the discard pile. But here are a few that came out decently. Alas, I no longer remember the names of these fellows, so if any spider-mavens want to provide some insight in the comments go right ahead/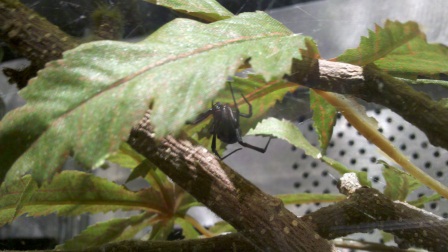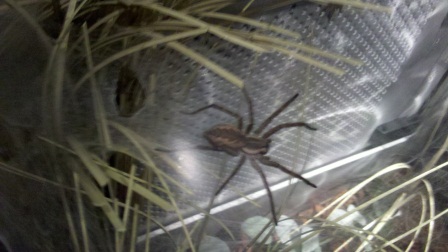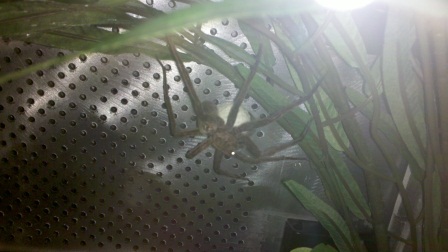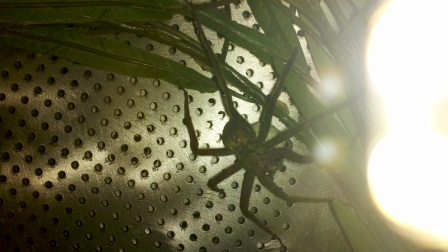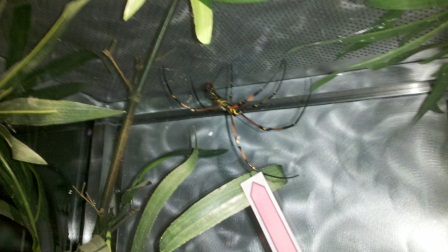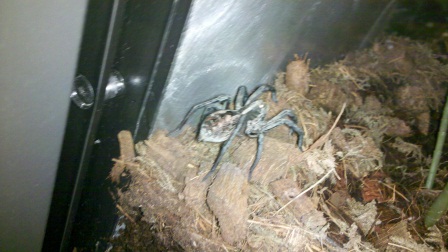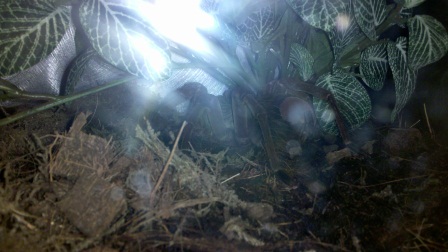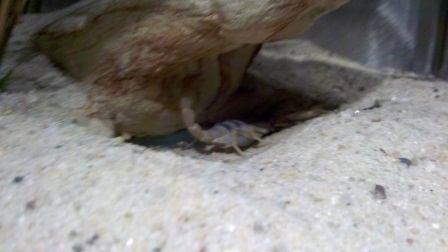 Wait a second! That last one isn't a spider now, is it?
Apparently when Stan Lee first ptiched the idea for Spider-Man to Marvel Comics, they rejected the idea. "People hate spiders," they reportedly said. Perhaps so, but this particular exhibit was doing a booming business. So if you happen to be in the area I recommend stopping in for a visit.