Well, it's eleven o'clock at night and I just remembered I forgot to do a Sunday Chess Problem for this week. So I guess we'll have to go with one of those charming lightweights whose main point is a shocking key. This one was composed by Gerhardus Goethart in 1952. White is to play and mate in two.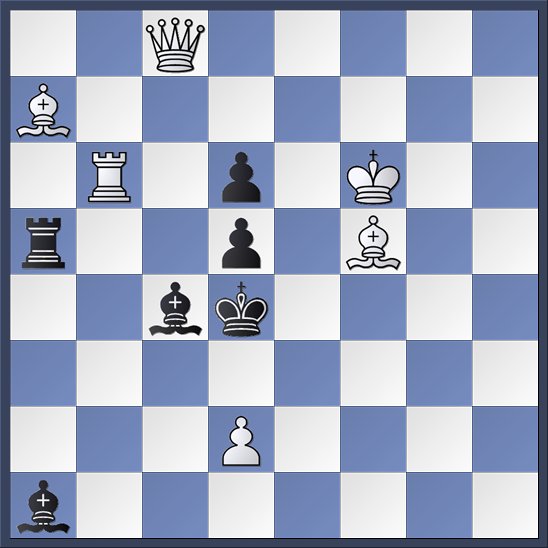 Remember that white is always moving up the board and black is always moving down. Vertical files are labeled a–h from left to right, while horizontal ranks are labeled 1–8 from bottom to top. So, in the diagram, white's king is on f6 while black's king is on d4. When we write down chess moves, a plus sign indicates a check.
The remarkable key move is 1. Qa6!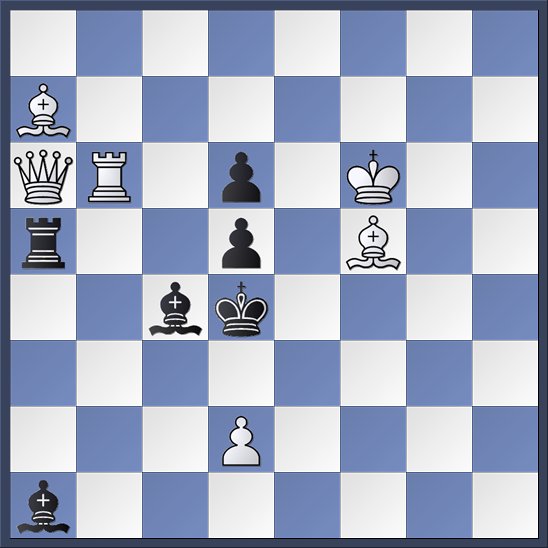 This move sacrifices the queen in two different ways. It also grants the black king a flight square on c5. Notice that if black avails himself of that flight, then white will be in check. In return for all this largesse, white blocks the black rook's access to the a7 bishop. White is now threatening to cut off the rook's other line of defense with 2. Rb5 mate.
Black has some options. We should probably first consider what happens if black just takes the queen. We have the lines 1. … Rxa6 2. Rxa6 mate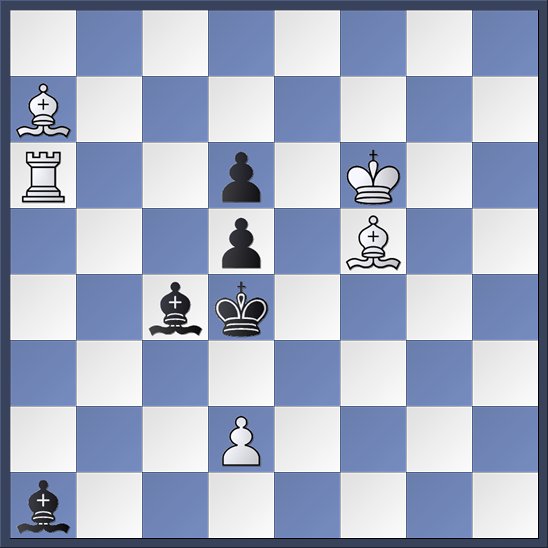 and 1. … Bxa6 2. Rb4 mate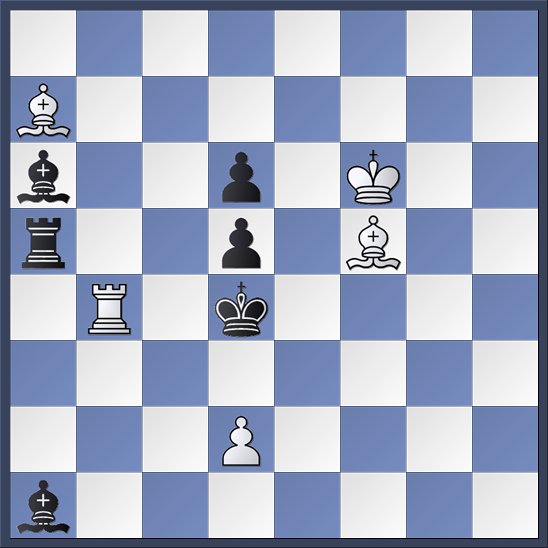 If black makes use of his new flight square on c5 we get 1. … Kc5+ 2. Rb2 mate.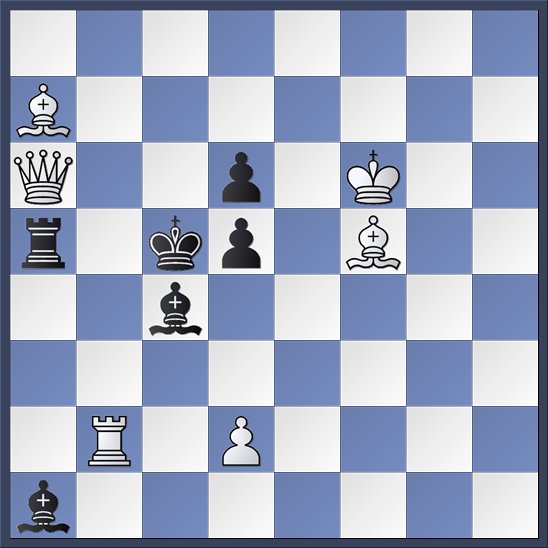 There's still another possibility! Black can create a flight square on c4 with the move 1. … Bb5. But this fails to 2. Rc6 mate.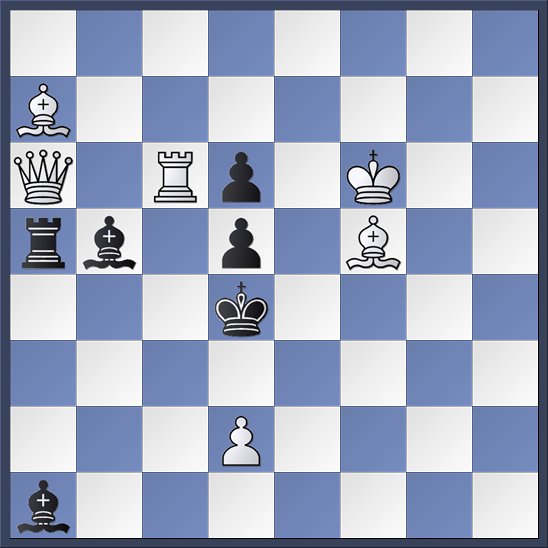 You might enjoy working out for yourself why, in each variation, white had only one choice for the destination of his rook.
Very nice! Incidentally, the line-up of white bishop on a7 and the white rook on b6 is referred to as a battery. More precisely, it is a direct battery, since if the rook moves white will discover check to the black king. (A battery in which a move by the front piece does not give check, but instead gives control over a square in the black king's field, is referred to as an indirect battery.) When the front piece of the battery moves, we say that the battery has been fired. So in this problem, including the threat, we see the white battery firing five times after the flight-giving, sacrificial key. Isn't problem jargon fun?