Assisted suicide is not the happiest topic in the world, so I think it's time to lighten the mood around here. And what better way to do that than with some cute animal pictures?
Let's start with Emily keeping me company while I am at the computer: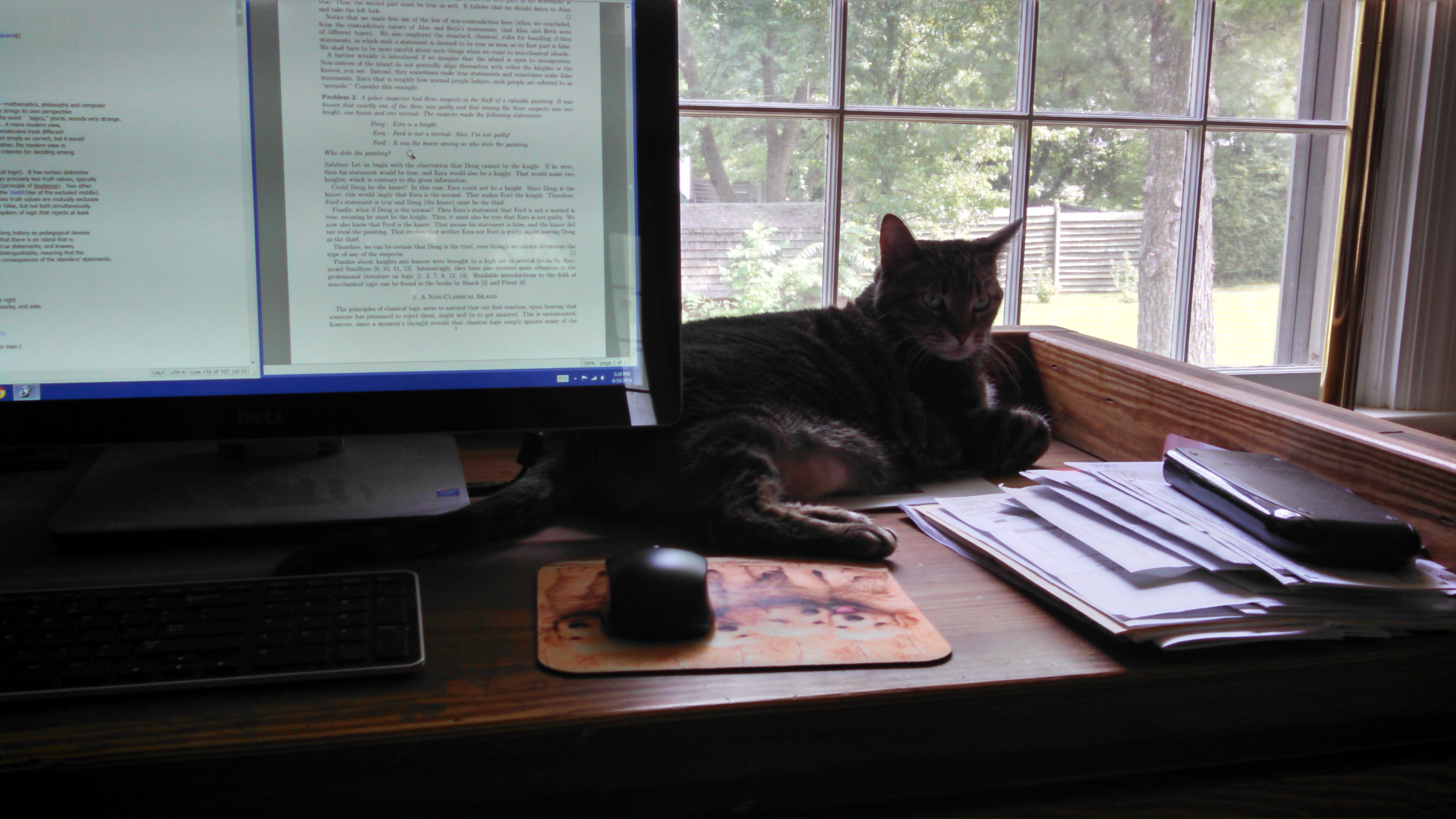 I was making revisions to my paper about knight/knave puzzles for non-classical logics, which will be appearing shortly in The College Mathematics Journal. You subscribe, surely?
Also, yes, those are golden retriever puppies on my mouse pad. You got a problem with that?
Here's Spider in a contemplative mood: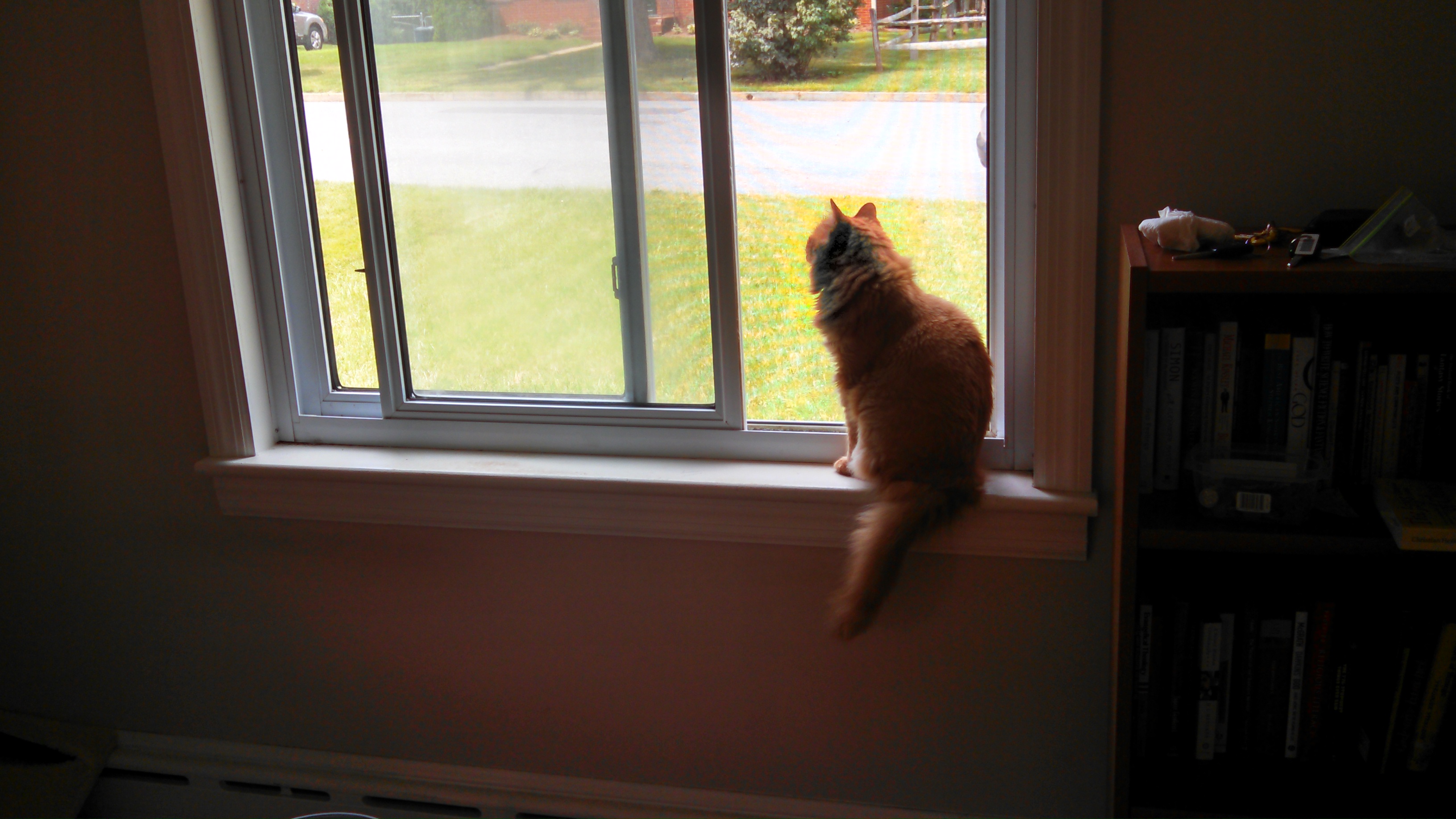 Spider is a long-haired cat, which means his fur has a tendency to develop knots and tangles. So, earlier in the summer, I brought him to the vet for a shave. He was sporting the lion look for a while. This picture was taken shortly after I brought him home from the vet. I'm sure that's a look of approval.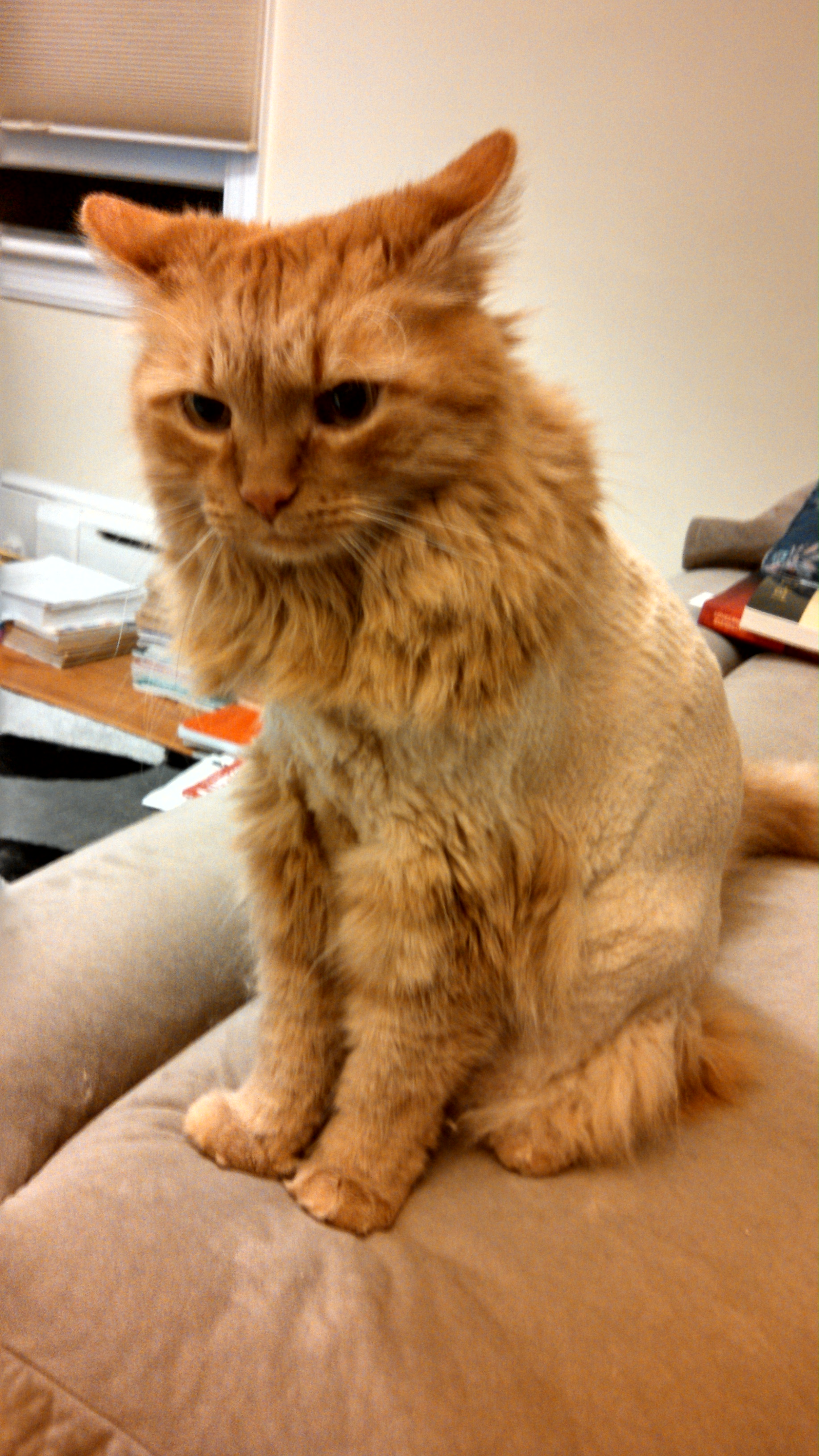 Here they are trying to ignore each other.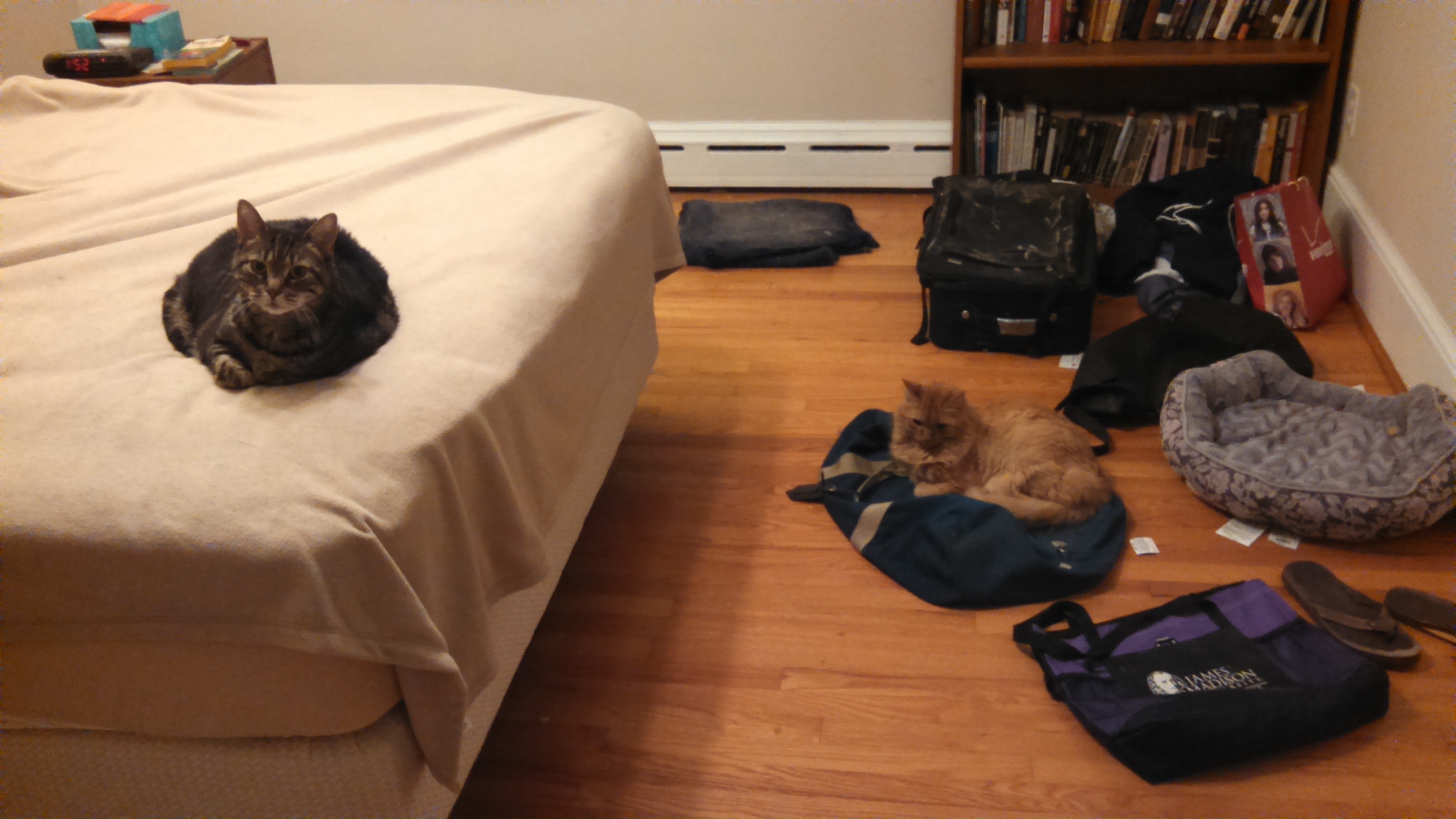 They mostly get along, but they're not friends. If you look closely, you will notice a healthy coating of cat hair on both the black suitcase in the background, as well as on the navy blue blanket. Those are two of Spider's favorite places to sleep. Frankly, just about the only thing in that room not sporting a healthy coating of cat hair is the lovely cat bed I bought for him.
I also dog sat for some friends recently. This is Aro. He's a Pug.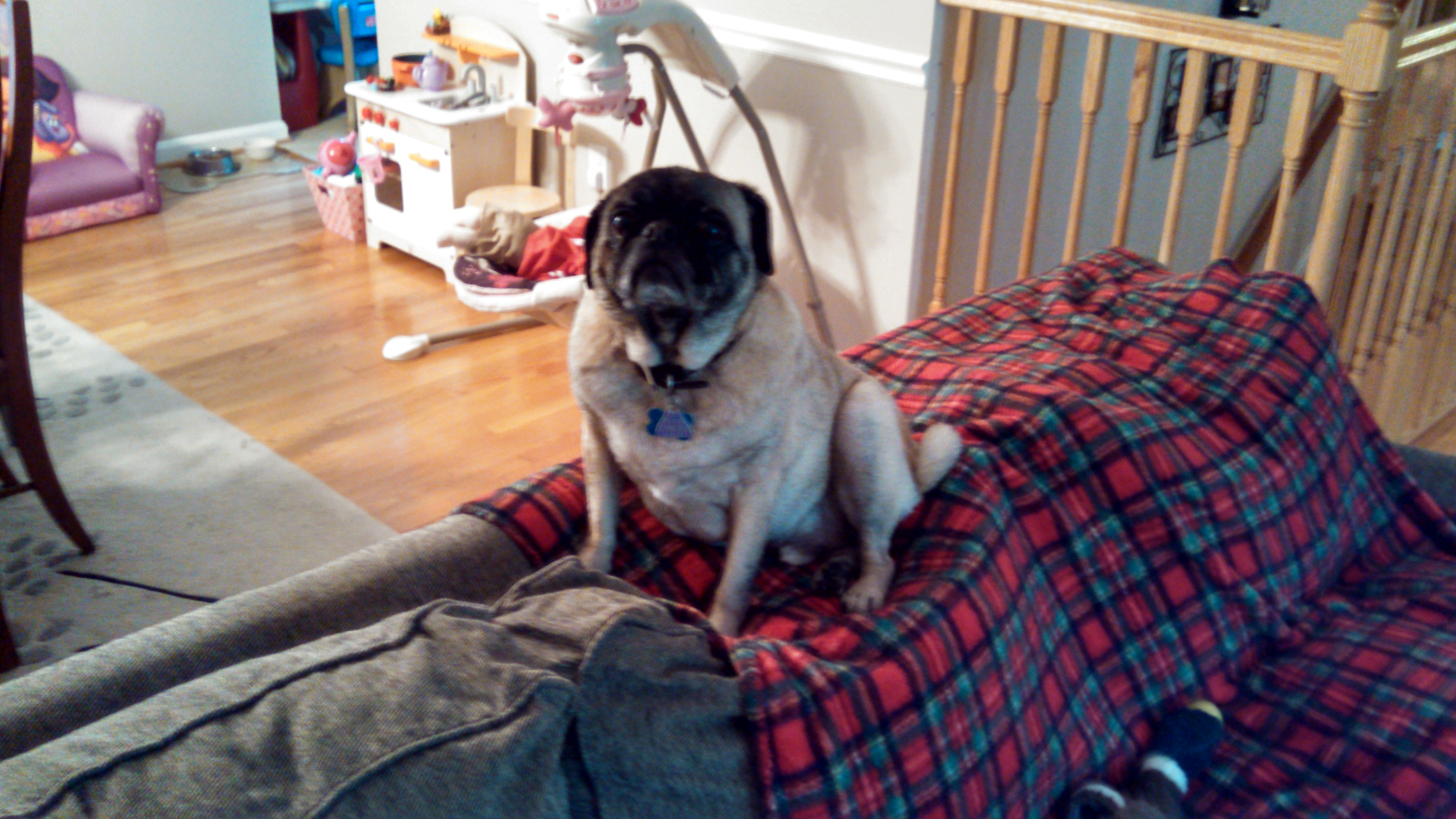 Cute little guy. Dogs are a lot of fun, but after taking care of him for a few days I was happy to go back to just having to deal with the cats.