I don't understand how Texans can bear it, myself — their board of education has made them a laughingstock. I always thought they had some pride down there.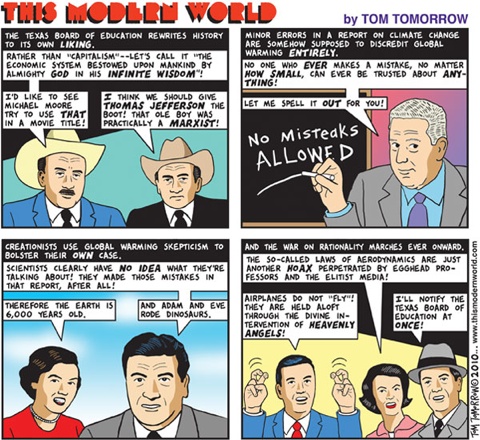 That one panel captures creationist logic perfectly. They've battened on global warming as an issue that they believe helps their cause.
"Scientists clearly have no idea what they're talking about. They made those mistakes in that report, after all."

Therefore, the earth is 6,000 years old."

"And Adam and Eve rode dinosaurs."