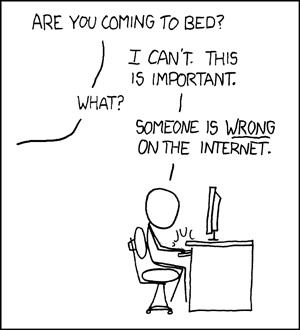 The Fukushima stuff was all very exciting, and doubtless still is if you live nearby (James?). But it does seem to lead to high levels of drivel from the more soppy-hand-wringing Guardianista types:
We had a pretty good warning earlier this year, when the tragic earthquake and tsunami in Japan caused an even bigger tragedy when the Fukushima nuclear power plant suffered a meltdown
The tsunami killed 20k people, or whatever. Fukushima killed no-one, directly, though it wouldn't be surprising if it kills a few eventually. So why was Fukushima an "even bigger tragedy"? Perhaps Kate Sheppard is really really sad that it harmed the image of nukes, and values that image more highly than peoples lives?
But more likely she just wanted some cheap fodder for an article without actually troubling to think at any point. h/t to Timmy.
[Update: I'm still with my, and Timmy's, reading of the piece. But for the sake of fairness I should say that KS has turned up in the comments and interprets her words differently - see there.
And updated to add the pic, prompted by a comment by RP at KK's place -W]