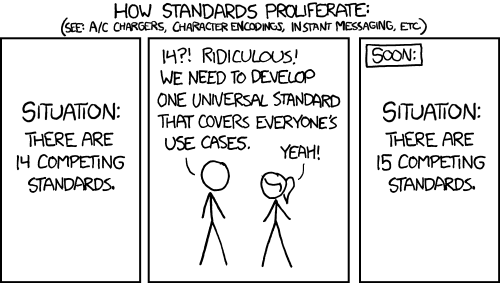 Go visit; its at climatedialogue.org. And Bart is involved, so it is at least promising. On the other hand the About Page says it exists because the Dutch Parliament... asked the government 'to also involve climate skeptics in future studies on climate change'. That's pol-speak, therefore stupid. Any scientists with anything valuable to say, via the peer-reviewed literature or, I suppose, in other ways, is or can be already involved. However, don't let me be too negative too soon.
The first topic up is Melting of the Arctic sea ice and that's not a bad idea for a start. Inevitably, the discussion focusses almost immeadiately on "woz it us wot dun it?" I skimmed Walt Meier's stuff, and Ron Lindsay, because they're giving the std line I believe fundamentally the main process causing the decline in Arctic sea ice is increasing greenhouse gases (that's Ron's take, Walt's isn't too different). Since I agree with that, its a bit dull. The interesting bit, of course, is how Curry is going to wriggle out of agreeing, whilst not sounding too wild-eyed.
The answer of course begins with obfustication (we don't have a great long-term record, etc; a long list of possible processes, carefully qualifying radiative forcing by claiming dominance from clouds; an "explanation" for the recent decline that carefully "attributes" most of it to mysterious "circulation changes" and so on). But eventually there's no avoiding some kind of assessment, and Curry opts for
My assessment is that it is likely (>66% likelihood) that there is 50-50 split between natural variability and anthropogenic forcing, with +/-20% range.
So... what does this mean, if anything? There is a 66% (or more) likelihood that is 50-50 (or so) anthro/var. So the remaining 33% is filled up by, errm, what? 100% anthro? 100% var?
Marcel Crok (who I don't think I have much time for) does perceptively home in on this asking "Now what exactly does this mean?". Her answer seems, to me, to shift meaning, by rephrasing it as "I think it [sic] a simpler way to look at this would be to attempt to put bounds on the AGW contribution to the recent sea ice melt. I propose a range of 30-70%". So now I think she is 100% confident that the recent melt is at least 30% anthro, and not more than 70%.
Does this matter? Weeeell yes: you'd expect Curry to have got her thoughts into order on this; after all she starts off her posting by listing 4 previous blog postings she's done. And surely she gets quite a lot of comments on her blog; at least some of those must be signal rather than noise, and there must of been some debate, which she must have listened to, about her rather odd notions of probability. She has form, as James Annan has had cause to complain before.
For myself, I wouldn't rule out anthro as causing 100% of the decline (this essentially means that I'm saying I don't trust at least the GCM ensemble very much, which I don't). Walt wimps out of offering a number; Ron is vague but goes for about 50%. How useful is this as a question? We don't really have the tools, at the moment, to pin down the exact number, and we know that full well.
How does the discussion then fare? That, after all, is the point of this stuff. The first CAGW nutter turns up as comment 3. Nutter then keeps turning up, says that even Curry "routinely chooses topics for discussion which assume CAGW is correct", when asked to propose a "skeptic" scientist who should have been involved suggests "Anthony Watts, Richard Courtney, Christopher Monkton...". Then nutter #2 turns up, and I stopped counting at nutter #3 a little later.
Rob Dekker makes the first comment that really attempts to discuss the science. After that it gets better, with four or five comments actually about science. Those comments really deserve answer from the three guess bloggers, to make this actually work as a dialogue. And they're going to have to work out how to suppress the nutters, if they don't want to drown in noise (update: I see they've moved some to "Off-topic comments" - that's a good start).
Update: well, I commented there, but my fine comment got moved into the "off topic" section with all the nutters (webcite). So, I'm not exactly impressed by their quality control. Indeed, I'm offended. Perhaps they don't really want a dialogue with the likes of me at all?
Uupdate: I'm back, it would appear (webcite), as though I'd never been away (I think it would be more honest of them to keep the to-and-fro history of the comments available, though that may be hard).