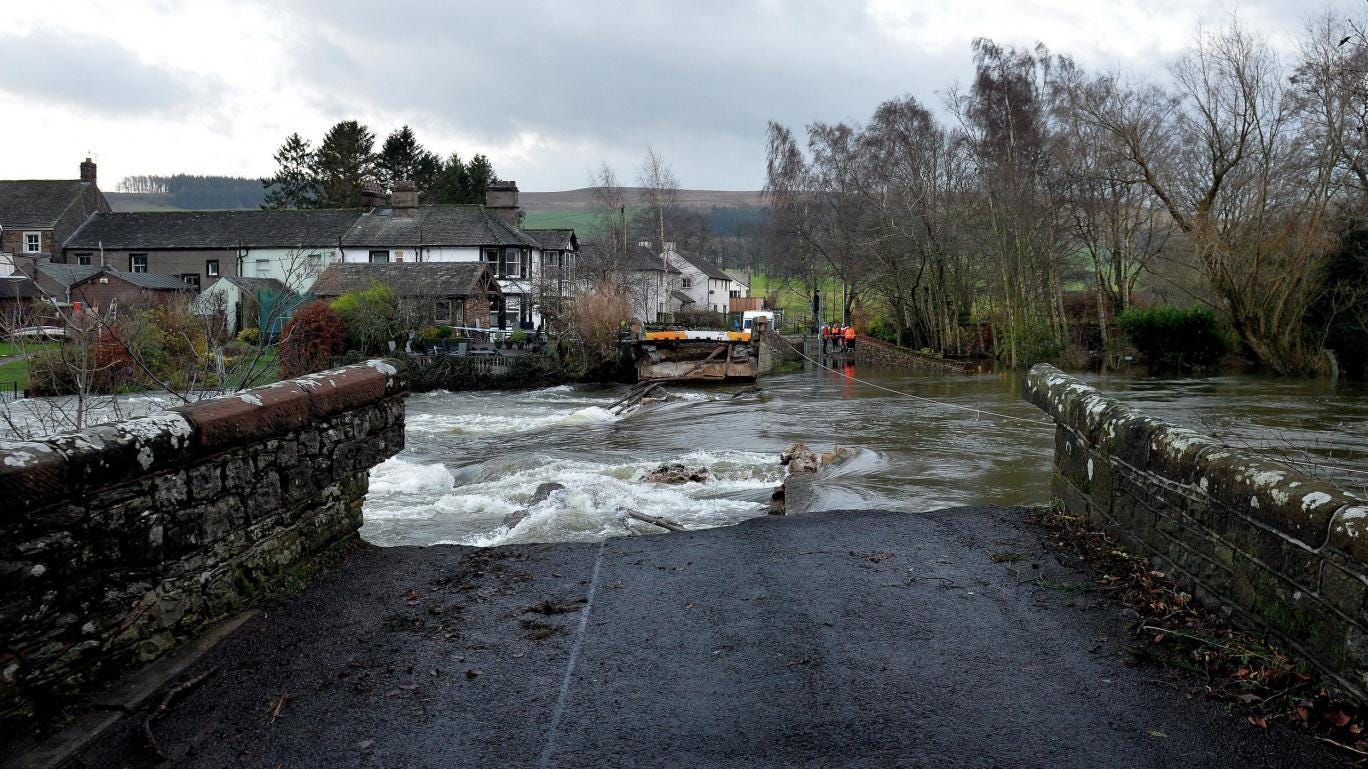 From The Indie: Government ministers meet flooded locals 20 minutes late and on the wrong side of a collapsed bridge, via facebook:
Seemingly determined to prove their incompetence to already derisive Cumbrians, a delegation featuring members of two government departments had to make a 20-mile round journey after allegedly finding themselves stranded on the wrong side of the collapsed bridge. Floods Minister Rory Stewart, Transport Secretary Patrick McLoughlin and an extensive entourage had been due to meet residents of the villages of Soulby and Pooley Bridge to discuss efforts to rebuild the local community in the wake of the recent floods. But in a scene worthy of BBC political comedy The Thick of It, the group appear to have found themselves stuck on the wrong side of Pooley Bridge and faced with a dilemma over whether to try and swim across the swollen River Eamont or to make a rather embarrassing call for help.
To be completely honest, I ought to point out that they claim to have an excuse at the end, but its not very plausible. That's amusing, but not as funny as Denier weirdness: It hasn't warmed since 2017! at HotWhopper, which I'm going to shamelessly copy. Here's the take-home pic:
Fairly bog standard: it's been getting warmer, no surprises there. And this graph appeared at WUWT and is Bob Tisdale's excuse for not taking Mark Boslough's bet; because, errrm, its obvious it has got warmer. It's as though the denialists have parked two sides of their minds on opposite sides of the river.