Im sure you all have heard this story--

Chickenpox parties--just a Facebook friend away

"Pox packages," child abuse, and the violation of federal law
I dont have much to add other than a question for the parents doing this: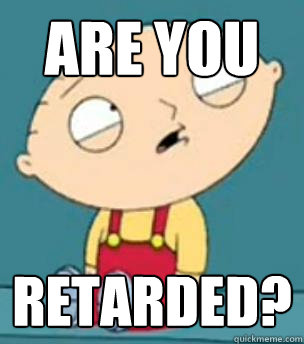 I mean, lets ignore the ethical and legal implications of what they are doing. Lets just focus on the 'logic' behind what they are doing.
They do not want to vaccinate their children, because they are worried about their children becoming 'contaminated' from 'chemicals' or 'toxins' or 'voodoo spirits' or whatever and get sick.
Vaccines were developed by hundreds of scientists with advanced degrees, and have gone through extensive pre-clinical and clinical testing, as well as ongoing safety monitoring. There are extensive quality control standards, and a threat of severe legal and financial damages if manufacturers do *anything* out of line.
The vaccines themselves prevent disease and the suffering said diseases cause, and are available at a low cost/free at a county heath clinic.
But INSTEAD of getting a vaccine...
These parents are choosing to pay a stranger they have never met who has zero scientific/medical training to send them a biological agent in the mail for their child to consume in order to make the child sick.
Halloween was a week ago. When I was a kid, my parents made me throw out any candy that looked like it might be maybe could be tampered with.
Apparently, unlike the parents in this pox-pop scandal, my parents actually love me.
Even assuming the people sending these pox-pops are not homicidal maniacs lacing the pops with arsenic (a very real possibility, there are psychos out there), there are any number of pathogens that could be on those pops-- from norovirus to some hepatitis to EBV or cytomegalovirus or any number of herpes viruses to hand, foot, and mouth disease to a whole host of bacteria.
You dunno what you are going to get on those pops because you are buying them from some anonymous asshole on the internet. "OH THEYRE NOT ANON THIS IS JANE, MOTHER OF TWO BOYS FROM VERMONT!"
"OH LOOK! HI GUYS! IM NOT REALLY ABBIE FROM OKLAHOMA! MY NAME IS JANE AND IM THE MOTHER OF TWO BOYS FROM VERMONT! IM SAYING IT ON THE INTERNET, SO IT MUST BE TRUE! LOOK, HERE IS A PICTURE OF ME AND MY FAMILY!!"

"AFTER YOU PAY ME MONEY IM GOING TO SEND YOU THIS SALIVA AND YOU SHOULD MAKE YOUR KID DRINK IT, K?"
I mean for FUCKS SAKE.
This doesnt have anything to do with being anti-vax, really-- I would have thought even an anti-vaxer wouldnt be DUMB ENOUGH to participate in a stunt like this.
I mean SHIT.
How can humans this stupid even figure out how to reproduce in the first place?