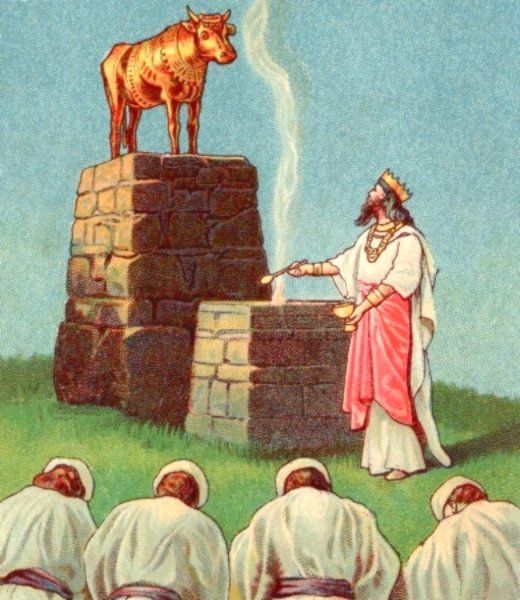 I am tremendously excited to have David Sloan Wilson as a member of ScienceBlogs, and having had a small role in his decision is extremely gratifying. However, I take serious issue with the thesis of his first entry that bears the subtitle "Science as a Religion that Worships Truth as its God." This sat uncomfortably with me when I first saw it and it's been a persistent irritation ever since.
A light went off when I read one of the comments on his inaugural post. It was buried down the list (#54 to be precise), was only two sentences long, and would easily have been overlooked if I didn't recognize his telltale handle. It was from my former blog colleague Henry Gee, Senior Editor at Nature. Henry wrote:
Your slogan is flat-out wrong and betrays a fundamental flaw in your understanding of what science is. Science is not a religion that worships Truth as its God - Science is a Religion that Worships Doubt.
I think there's a danger reflected in the idea of perceiving the results of science as revealed Truth akin to religion. As I've discussed before, it is my view that science and religion are fundamentally different. First, however, it's important to point out the ways in which they are the same. Having studied primates for many years (specifically bonobos) it's very easy to spot similarities between human societies. Primates, whether bonobos or humans, are fond of forming groups and developing social hierarchies. Individuals rise within those hierarchies based on ability and political patronage. This is so obvious that it's not often appreciated.
Scientists and Cardinals both rise to a given position in their field based on how their work is regarded by their peers and how well they play the game. If you identify someone as a potential ally or you want to curry favor with someone higher up than you are there are a few standard tactics. You help promote their work, praise them in public, invite them to conferences, and help them advance in their field. In bonobos this is called social grooming (though, admittedly, bonobo conferences are probably a lot more fun). This reflects a tit-for-tat political exchange that is universal to our species as well as many others.
Scientists also have a creed, or a set of beliefs that guide their action. This creed is that the natural world demonstrates predictable patterns that can be deciphered with careful analysis. Rather than study the Bible incessantly and debate what it can tell us about God's plan, scientists study nature. If you like, you can even go as far as Thomas Carlyle in his criticism of Charles Darwin and state that scientists are beholden to a "Gospel of Dirt." The method of science is to bounce ideas off of reality in order to separate the ones that work from the ones that don't. Christians and Muslims have their sacred text, scientists have theirs. However, this is where the comparison ends.
While religious proponents believe that there is a One Truth that has been revealed through their sacred book, science operates under the assumption that human reason is finite and that a scientific theory is only valid until further evidence either refines or discards it for a better explanation. Science is never finished. It's a continuing work in progress and any accepted theory is merely "provisionally true" for the time being.
There is also no single truth that is independent of the investigator. This was made abundantly clear thanks to research at the subatomic level. A particle, such as an electron, can only be understood as having a specific location or to be moving in a specific direction. You can't have both. The action of measuring the electron, hitting it with a photon of light in order to record it, changes its behavior. The investigator alters the investigation. This is the case for biology the same way it is for particle physics. Manipulating bacteria in a laboratory or chasing after bonobos in the rainforest can significantly alter the results that you record. Furthermore, the cultural biases of the scientist influence the very questions that they will ask in the first place. These biases may not be recognized for generations.
However, this reality doesn't undermine the power of science as an explanatory tool. What it does is limit our own hubris. If science is to be effective, it must be humble. Asserting that science is the new priesthood that is seeking to reveal a single Truth is to fall victim to the same self-aggrandizement that the clergy have been guilty of for centuries. There has been far too much damage caused by such certainty. I for one will continue to worship doubt and will question anyone who claims to hold THE answer without sufficient evidence. And even then I'll maintain a healthy skepticism.
UPDATE: After finishing this post I discovered that Henry Gee had posted something on this very topic. I encourage you to check it out.