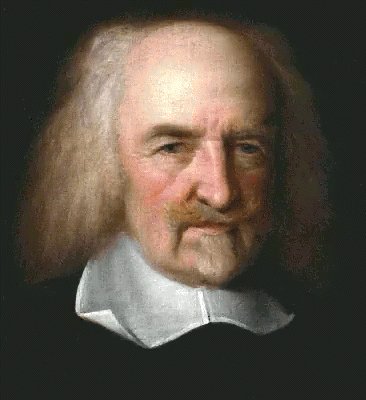 There is, of course, a theory of law. As soon as you ponder the question, you realise there must be. But it had never occurred to me (in my faint defence I find, now I look, that whilst wiki has a category for theories of law, it doesn't seem to have an overall article on the concept of theory of law). Nor, when I mention it to various friends, did the question strike any kind of "oh yeah, I know that stuff" answer. My children, who have done some "philosophy" in school, hadn't heard of the idea either.
So this post is likely to be naive. But my dumb opinions are just as good as anyone else's. Enough excuses. Let's go:
Where does law come from or, if you prefer, where should law come from? If you are Hobbes, then the answer is clear (one delight, but also fatal flaw, of all Hobbes's work is that every question has a clear answer. Naturally, this means that many of the answers are wrong because it simply isn't possible to answer all questions clearly. Never mind). Let's read some Hobbes.
Civill Law what
Isn't that a gorgeous heading? Straight to the point no wasted words.
And first it is manifest, that Law in generall, is not Counsell, but Command; nor a Command of any man to any man; but only of him, whose Command is addressed to one formerly obliged to obey him. And as for Civill Law, it addeth only the name of the person Commanding, which is Persona Civitatis, the Person of the Common-wealth.
Which considered, I define Civill Law in this Manner. "CIVILL LAW, Is to every Subject, those Rules, which the Common-wealth hath Commanded him, by Word, Writing, or other sufficient Sign of the Will, to make use of, for the Distinction of Right, and Wrong; that is to say, of what is contrary, and what is not contrary to the Rule."
No messing about. Law is command.
...some Lawes are addressed to all the Subjects in generall; some to particular Provinces; some to particular Vocations; and some to particular Men; and are therefore Lawes, to every of those to whom the Command is directed; and to none else. As also, that Lawes are the Rules of Just, and Unjust; nothing being reputed Unjust, that is not contrary to some Law. Likewise, that none can make Lawes but the Common-wealth; because our Subjection is to the Common-wealth only...
I'm getting somewhat ahead of myself here, but notice how Hobbes does not distinguish between law-in-general ("thou shalt not kill" for example) and law-as-regulation ("go build a bridge over this ravine"), even though it is hard to think of the latter sort as having much to do with justice. To him it is all law, all command.
Notice if you're new to Hobbes: the statement that it is "command" does not imply an individual doing the commanding; Hobbes uses "sovereign" indiscriminately for monarchy, aristocracy or democracy; the only three possible forms of government.
Because law is command,
and a Command consisteth in declaration, or manifestation of the will of him that commandeth, by voyce, writing, or some other sufficient argument of the same, we may understand, that the Command of the Common-wealth, is Law onely to those, that have means to take notice of it. Over naturall fooles, children, or mad-men there is no Law.
More interesting things also follow from this, and if you please you may read them for yourself. There's also a not-very-inspiring wiki article on legal positivism. But it is time to turn to Hayek.
Law is older than legislation
Having rather liked Hobbes (had you guessed?) I was interested to read Hayek casually demolish his theory of law. Perhaps the casualness is assumed; Hayek is inscrutable. He's also harder to quote, because I can't find his stuff as easily online... or is that true? Maybe I just didn't look. Here is "the road to serfdom". And here's the one I want, Law, Legislation and Liberty.
The idea that law is older than legislation strikes obliquely at Hobbes's core concept of the founding of the social contract; though it was never really clear if the historicity of same was of any particular importance. But enough of Hobbes for the moment, we need to hear from Hayek:
Unlike law itself, which has never been 'invented' in the same sense, the invention of legislation came relatively late in the history of mankind. It gave into the hands of men an instrument of great power which they needed to achieve some good, but which they have not yet learned so to control that it may not produce great evil. It opened to man wholly new possibilities and gave him a new sense of power over his fate. The discussion about who should possess this power has, however, unduly overshadowed the much more fundamental question of how far this power should extend. It will certainly remain an exceedingly dangerous power so long as we believe that it will do harm only if wielded by bad men.
Law is old, legislation is young, and of course we see this segue into his main interest, the conduct of society. Hayek isn't so pithy as Hobbes, so is harder to quote:
Law in the sense of enforced rules of conduct is undoubtedly coeval with society; only the observance of common rules makes the peaceful existence of individuals in society possible. Long before man had developed language to the point where it enabled him to issue general commands, an individual would be accepted as a member of a group only so long as he conformed to its rules. Such rules might in a sense not be known and still have to be discovered, because from 'knowing how' to act, or from being able to recognize that the acts of another did or did not conform to accepted practices, it is still a long way to being able to state such rules in words... all the famous early 'law-givers', from Ur-Nammu and Hammurabi to Solon, Lykurgus and the authors of the Roman Twelve Tables, did not intend to create new law but merely to state what law was and had always been.
The sources for these assertions are spread out over succeeding pages and so are hard to pin down. Perhaps you should read then as things-you-are-invited-to-realise-are-obvious-when-you-see-them. In that, they resemble the economic history in Wealth of Nations. Personally, I find them plausible. Hayek realises that many people will find them surprising:
To modern man, on the other hand, the belief that all law governing human action is the product of legislation appears so obvious that the contention that law is older than law-making has almost the character of a paradox.
Unlike Hobbes, Hayek clearly distinguishes "law" from "regulation":
the chief or ruler will use his authority for two quite different purposes: he will do so to teach or enforce rules of conduct which he regards as established, though he may have little idea why they are important or what depends on their observance; he will also give commands for actions which seem to him necessary for the achievement of particular purposes.
And ties this to the English Common Law:
The freedom of the British which in the eighteenth century the rest of Europe came so much to admire was thus not, as the British themselves ,vere among the first to believe and as Montesquieu later taught the world, originally a product of the separation of powers between legislature and executive, but rather a result of the fact that the law that governed the decisions of the courts was the common law, a law existing independently of anyone's will and at the same time binding upon and developed by the independent courts; a law with which parliament only rarely interfered and, when it did, mainly only to clear up doubtful points within a given body of law.
All of this is linked to the way Hayek views "spontaneous order" which I don't want to touch on yet; this blogpost talks of it
Refs
* Timmy quotes Hayek for Apple against the EU
* Quotation of the Day… from Cafe Hayek, quoting Mario Rizzo's superb Winter 1985 Cato Journal article "Rules versus Cost-Benefit Analysis in the Common Law".