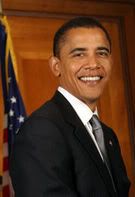 The International AIDS conference is barely over, but already it's getting results when it comes to working against stigma and combatting denial--and is receiving help from one U.S. politician. Stories after the fold...
First, from Buisness Day comes harsh words for South Africa's leaders:
Former International AIDS Society president Mark Wainberg has launched a blistering attack on the South African government for failing to contain the country's HIV epi demic, widely acknowledged to be one of the world's worst.

Describing the government as "obtuse, dilatory and negligent" on the treatment front, he said: "It is the only country in Africa whose government continues to propound theories more worthy of a lunatic fringe than of a concerned and compassionate state. The government has a lot to atone for. I am of the opinion that they can never achieve redemption," Lewis said.

More than 5,5-million South Africans, or one in nine citizens, have HIV. Between 600 and 800 die every day from the disease.

The world had sat back for far too long "watching SA continue to deteriorate" under denialist leaders, said Wainberg, who co- chaired the conference last week.

Millions of people had become infected while the health minister talked about lemon juice instead of bona fide means of preventing HIV transmission.
Of course, those who've followed many of the threads here know that lemon juice and garlic aren't even the nuttiest ideas that many of these people put forth.
Wainberg lamented the lack of progress since the 13th International AIDS Conference in Durban in 2000, where President Thabo Mbeki suggested poverty, not a virus, was the main cause of AIDS.

"We went to the Durban meeting, expecting a South African government that would be on the same side as with us. Instead, we found a denialist president who turned his back on us... and who began to convene committees that would articulate on his behalf that somehow it was in dispute whether or not HIV was truly the cause of AIDS," he said.

"We were all completely taken aback, we were all insulted.

"I for one am no longer prepared to take a back seat as a scientist and not express my personal concern that this situation seems to have continued unabated," he said.
Wainberg isn't the only one going on the offensive. Illinois Senator Barack Obama, whose father immigrated from Kenya, is traveling in Africa, and has criticized the South African government and their response to AIDS:
Barack Obama, the only black U.S. senator, criticized South African leaders on Monday for their slow response to AIDS and urged President Thabo Mbeki to take a tougher stand against Zimbabwe's Robert Mugabe.

South African AIDS activists say Health Minister Manto Tshabalala-Msimang has caused confusion by pushing traditional medicines and a recipe of garlic, beetroot, lemon and African potatoes to combat AIDS while underplaying the role of anti-retroviral (ARV) drugs.

Obama said Tshabalala-Msimang was making a terrible mistake.

"On the treatment side the information being provided by the minister of health is not accurate," he told reporters outside an AIDS clinic in Cape Town's Khayelitsha township.

"It is not an issue of Western science versus African science, it is just science and it's not right."

Speaking later to journalists during the South African leg of an African tour, Obama said the government in neighboring Zimbabwe had been a disaster for that country.
And Barack doesn't stop at merely criticizing the government's response--he actively works to combat stigma regarding AIDS:
"That would be very good," Tutu said after holding talks with Obama. "It encourages other people who may be less brave to want to do that. It also helps to deal with the question of the stigma."
Always good news to hear American politicians emphasize the importance of evidence-based science, especially in light of how much US AIDS funding goes toward abstinence-only approaches to HIV prevention. Obama certainly can't make policy changes all on his own (and as he says, he's no Angelina Jolie), but it's certainly a step on the right direction.
Image from http://upload.wikimedia.org/wikipedia/commons/thumb/1/15/Barack_Obama_p…