It was an unexpected journey, from the George W. Bush Shake, the Barack Obama Hug to the Harlem Shake.
Appreciation from the President of the United States is one of the highest honors any American can receive. No, it wasn't me, but the best part is that it was one of our students.
I have been very fortunate in my own education having learned from two mentors awarded the National Medal of Science (Prof. Tobin J. Marks and Prof. Stephen J. Lippard.) Each received a hearty handshake from President George W. Bush. Perhaps some of my work in their labs helped get them there, along with a cast of hundreds.
But then there was the hug from President Barack Obama, a sign of appreciation to Manik Rathee for his design work on the BarackObama.com website. Manik graduated from our University, and he spoke on our campus last Friday at the Thinking Creatively Conference. He shared his journey responding to the clarion call by Teddy Goff, Digital Director, Obama For America: "We are being out-spent 4 to 1. If we don't make up the gap, we will lose this election." Perhaps some of my work helped get Manik there, along with a cast of hundreds. Manik's creativity contributed to a grassroots social media campaign leading to President Obama's reelection.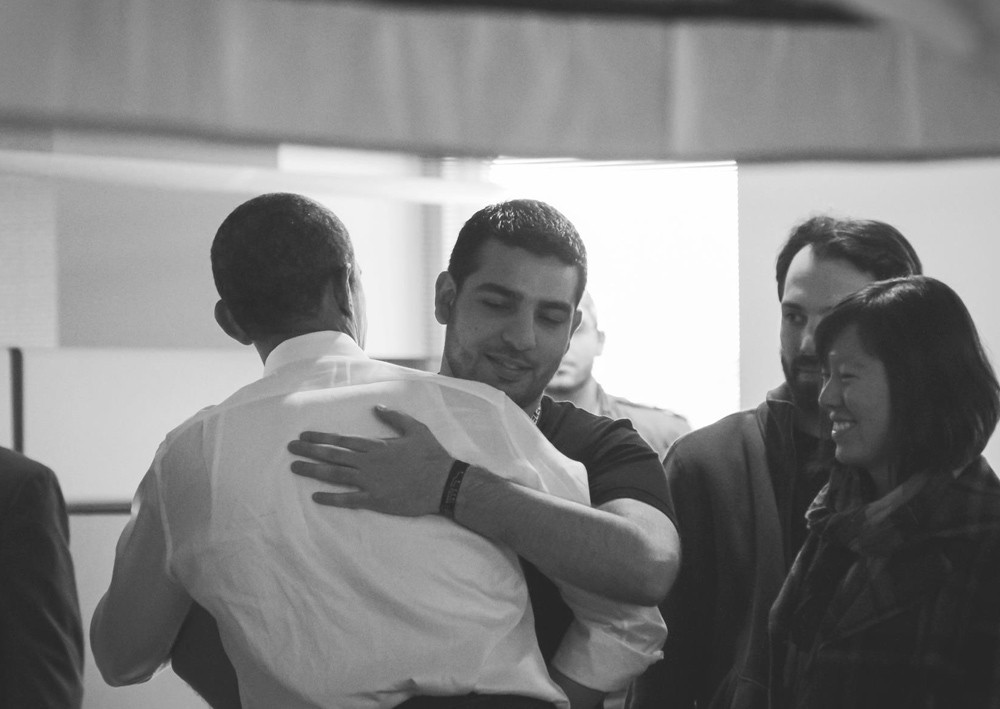 This journey came full circle last Friday when I congratulated Manik for his hard work and creativity with a heart-felt handshake. When you're an educator, it's the best feeling in the world when you see one of your students fly to great heights. Thinking of handshakes, hugs and joy reminded me of the whimsical exuberance of the Harlem Shake. Since I am a U. Va. Alumnus, I feel compelled to share their own version, introduced by one of their Deans. I know how he feels. Watch this 30 second video; I guarantee you'll smile!
A version of this article was published at The Huffington Post.