For anyone who likes chess, the next few weeks are going to be very good indeed. The United States Chess Championships started today in St. Louis. The first round started a little over ninety minutes ago, but there has already been a strange occurrence. Have a look at this position: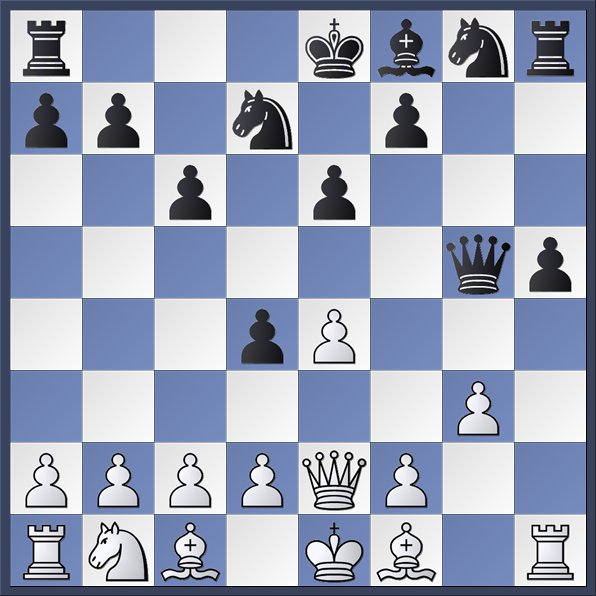 Playing white was Alexander Stripunsky, On the black side was Alexander Onischuk. We are eleven moves in to a very unusual line of the Caro-Kann Defense, with white to move. He uncorked the interesting 12. d3?? It seems natural enough, since it prepares to develop the bishop and attacks the black queen. Alas, white simply forgot that his bishop on c1 is unprotected. He resigned before black could play 12. Qxc1+.
As an amateur player with a long history of making such moves, I always find it a bit comforting to see the grandmasters mess up so badly. I actually played Stripunsky many years ago, in the first round of the U. S. Amateur Team East. He showed up forty-five minutes late due to some problem checking in to the hotel, but still pounded on me pretty good.
But the U. S. Championship is just the opening act! The World Championship begins on Friday in Moscow. Defending champion Viswanathan Anand of India faces off against Boris Gelfand, from Israel by way of Russia. Will I be posting updates? Oh yes, there will be updates...