Check it out!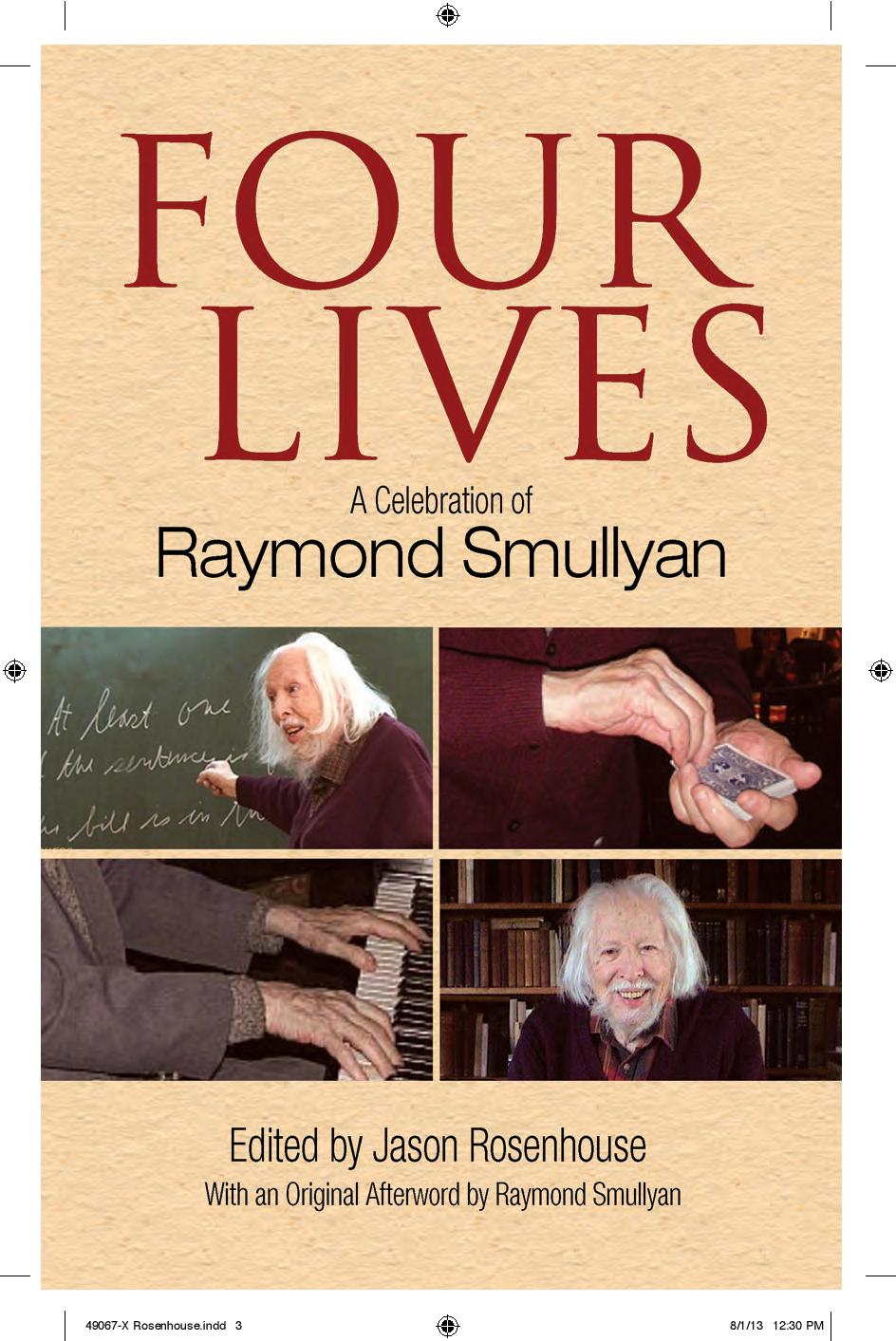 "
My new book Four Lives: A Celebration of Raymond Smullyan has just been released by Dover Publications. Don't know who Raymond Smullyan is? Well, buy the book and find out! Or you can read his Wikipedia page.
Smullyan is best known for his many books of logic puzzles, but he has also written widely in mathematics and philosophy. He had a big influence on me growing up. I stumbled on to his book What Is the Name Of This Book? when I was about nine, He's currently 95, and he's still churning them out.
So, for me, being asked to edit this tribute volume to him was a bit of a thrill. The book contains three sections. The first is a collection of tributes from his fans, former students, and mathematical colleagues. The second section contains four, somewhat higher-level essays discussing some his professional work in mathematics and logic. This section has contributions from J. Michael Dunn, Melvin Fitting, Douglas Hofstadter and Graham Priest. The final section is a "Best of Smullyan" anthology. I tried to have all aspect of his work represented, but there is particular emphasis on his logic problems.
The "Four Lives" of the title refers to Raymond's incarnations as a mathematician, musician, magician and author. If you have any interest in logic puzzles at all, let me suggest you have a look at this one. At under twenty dollars, we're practically giving it away! (The e-version does not seem to be available yet, but I expect that to appear soon.