I'm back in Virginia for a few days. I'll be hitting the road once again on Friday, heading west this time to visit friends in Kentucky. In the meantime, here's an interesting photo of the light fixture hanging between the garage doors of my parent's house: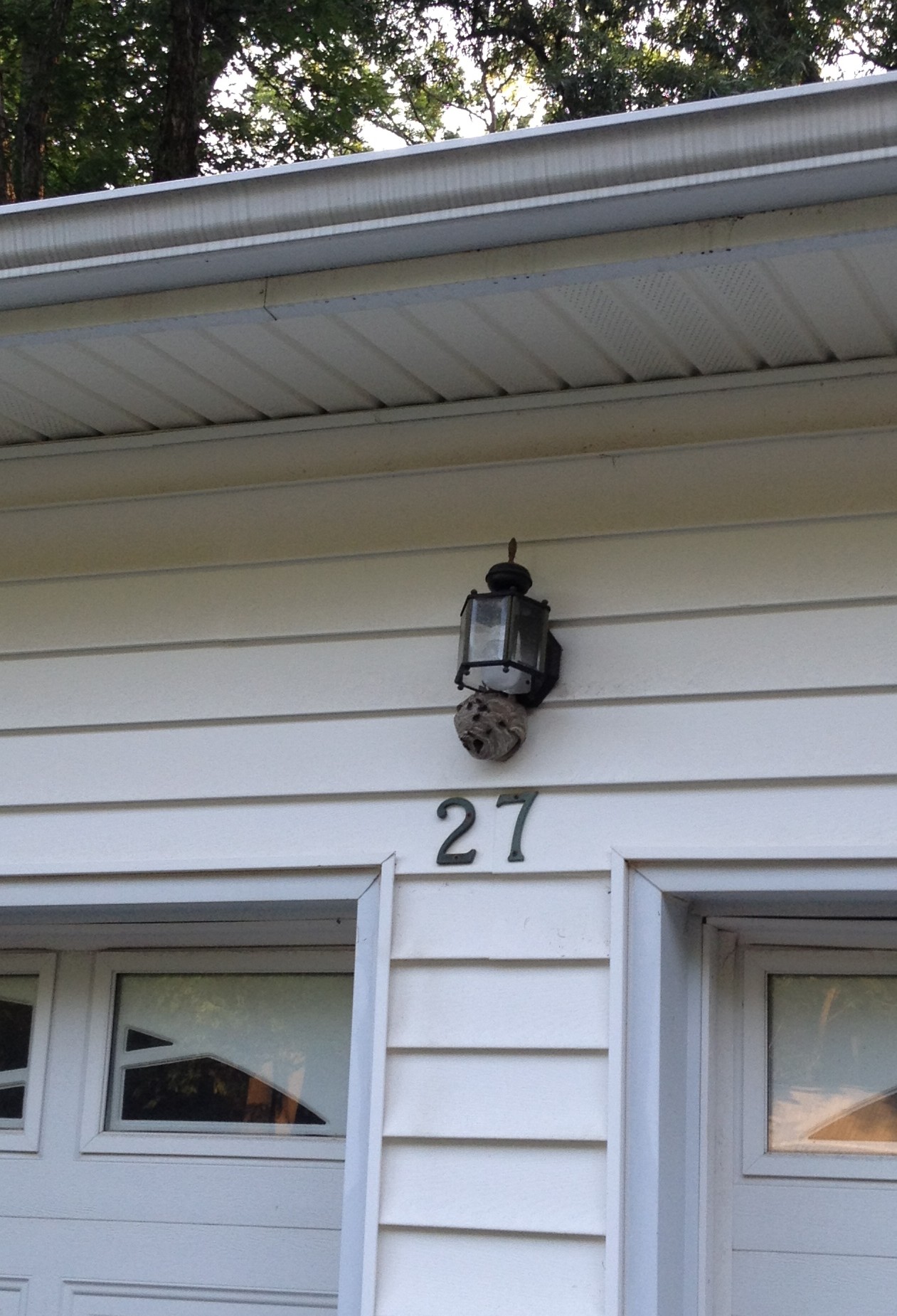 What's that ball-like thing underneath the light? Let's take a closer look: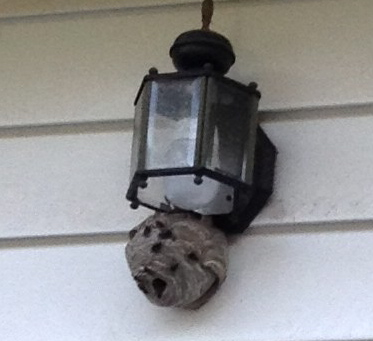 Yikes! That's a hornet's nest!
Even cooler is that my parents never even noticed it was there. It fell to my five-year-old niece to point it out.