English political philosopher Thomas Hobbes (1588 - 1679) is widely held as the "father of political science." His 1651 book Leviathan makes the case for why monarchy is the only political system that is consistent with human nature. He bases his argument on the following assumption about humans in "the state of nature" (what we would now call indigenous peoples):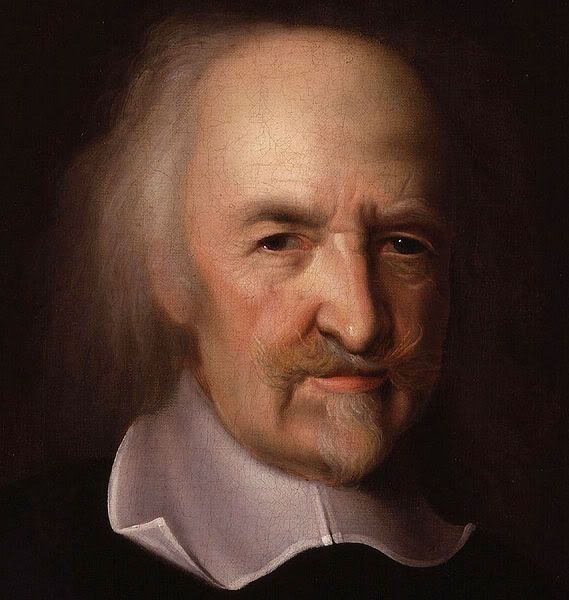 Let us return again to the state of nature, and consider men as if but even now sprung out of the earth, and suddenly, like mushrooms, come to full maturity without all kind of engagement to each other . . . Whatsoever therefore is consequent to a time of Warre, where every man is Enemy to every man; the same is consequent to the time, wherein men live without other security, than what their own strength, and their own invention shall furnish them withall. In such condition, there is no place for Industry; because the fruit thereof is uncertain; and consequently no Culture of the Earth; no Navigation, nor use of the commodities that may be imported by Sea; no commodious Building; no Instruments of moving, and removing such things as require much force; no Knowledge of the face of the Earth; no account of Time; no Arts; no Letters; no Society; and which is worst of all, continuall feare, and danger of violent death; And the life of man, solitary, poore, nasty, brutish, and short.
Hobbes assumes that, without strong, centralized authority human beings will perpetually be at war with each other where "every man is Enemy to every man." Furthermore, he assumes there would be no art, no leisure, no ability to travel over water or create community building projects. Of course, Hobbes had never encountered an indigenous person before. In fact, he never travelled more than 100 miles from the island of his birth, so his understanding of how indigenous people behaved was informed by second hand accounts and his own imagination.
Hobbes was a strong supporter of King Charles I and wrote Leviathan in the midst of the English Civil War when his rule was seriously under threat. Hobbes used the language of the newly emerging scientific method (he was deeply influenced by Italian astronomer Galileo Galilei and English anatomist William Harvey) as a way to justify his political arguments. However, a logical argument, no matter how sound, is only as good as the assumptions that form it's foundational axiom. In this case, his assumptions about human nature.
Whatever else political scientists may find of value in the rest of Leviathan, the foundation for his argument about human nature is spectacularly wrong. Anthropologists have now shown that every point Hobbes claims about the state of nature in fact does exist in hunter-gatherer populations. Further, while violence and aggression exist, it is nowhere near the scale of modern industrialized societies. Unfortunately, this view of indigenous peoples living a life that is "solitary, poore, nasty, brutish, and short" is pervasive in the modern world.