Author's Note: This piece is a continuation of my article "Survival of the Kindest" that appeared in Seed magazine.
As an undergraduate in biology and anthropology I read every one of Dawkins' books voraciously and would get into heated debates with my close friends about the Dawkins-Gould rivalry. He was one of the primary voices that taught me to love science and want to devote my life to the pursuit of natural knowledge. So before you read anything else, go out and read Dawkins' work. It's worth your time. This post will still be here when you come back.
The problem that I've found as I've gained more knowledge and insight about the discoveries and process of science is two-fold: 1) metaphors in science are essential, but are only useful insofar as they accurately reflect the reality they're meant to describe and 2) science, just like any other organization created by primates, is an inherently political enterprise where allegiance and patronage play a substantial role. We address the latter concern by constantly questioning the ideas and authority of those who came before us. This is not always an easy or comfortable task, but is what makes the process of science such a powerful cultural tool. It is in this sense that I address the first problem relating to the metaphor of the "selfish gene."
Michael Ruse, the philosopher of biology whose recent books include The Evolution-Creation Struggle and Darwinism and its Discontents, has a new review of The Genial Gene by Stanford biologist Joan Roughgarden. Ruse states that Roughgarden is "rightly celebrated as one of the important evolutionary thinkers of our time." However, in his review he makes the oft-repeated mistake of assuming that any criticism of Richard Dawkins' emphasis on brutal inter-individual struggle and competition is the result of someone that is misunderstanding his metaphor of the selfish gene.
In the Globe and Mail Ruse states:
[I]t seems to me that Roughgarden just doesn't understand the function of metaphor in science. "Selfish gene" is the most brilliant metaphor of the 20th century, but it doesn't mean that either genes are literally selfish or that we are.
This statement is a red herring and seems to be intended to distract from Roughgarden's substantive criticisms of Dawkins' description of natural history. It certainly isn't an accurate description of her views as she presents them.
Throughout her book Roughgarden repeatedly references the "selfish gene metaphor" and understands that it refers to "emphasizing individual selection as the more important route to evolutionary success." However, before pointing out what Roughgarden was actually being critical of, it's important to be clear about what exactly the metaphor of a selfish gene refers to.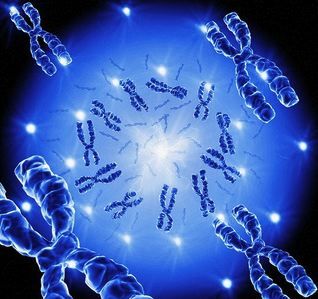 The selfish gene metaphor is nothing more than the fact that genes are the basic units of selection in evolution. From a gene's point of view (not that a gene has a point of view, mind you) only those copies that are beneficial - or, at least, are not harmful - will survive into subsequent generations. These could be genes that promote competition (for example, by increasing the release of adrenalin resulting in a greater "fight or flight" response) or they could be genes that promote cooperation (perhaps by inhibiting adrenaline, or by increasing the release of oxytocin during periods of stress). If a certain gene results in a phenotypic trait that is useful in a given environment then that individual is successful and passes on the gene. This is where the metaphor that genes are "selfish" comes from. In it's most basic form the selfish gene is not an argument for greed and competition so much as it is an argument based on utility.
Dawkins writes in the introduction to the 30th Anniversary edition of his book that:
The Selfish Gene could equally have been called The Cooperative Gene without a word of the book itself needing to be changed. . . Selfishness and cooperation are two sides of a Darwinian coin. Each gene promotes its own selfish welfare, by cooperating with other genes in the sexually stirred gene pool which is the gene's environment, to build shared bodies.
Here is where Dawkins is on less stable ground. His book frequently expands the notion of selfishness beyond mere metaphor. Roughgarden highlights the following passages from Dawkins' work to emphasize exactly what she objects to in his theory:
For example, The Selfish Gene publicizes a view of nature emphasizing competition: We are survival machines--robot vehicles blindly programmed to preserve the selfish molecules known as genes, " Dawkins writes. He continues with, "Our genes made us. We animals exist for their preservation and are nothing more than their throwaway survival machines. The world of the selfish gene is one of savage competition, ruthless exploitation, and deceit." In River Out of Eden, Dawkins writes, "The universe we observe has precisely the properties we should expect if there is, at bottom, no design, no purpose, no evil and no good, nothing but blind pitiless indifference." And he states in the book, Devil's Chaplain, "Blindness to suffering is an inherent consequence of natural selection. Nature is neither kind nor cruel but indifferent." . . .

The issue before us is not whether this philosophy is appealing or repugnant. The issue is whether it is a true and accurate account of nature, of what the birds and bees around us are doing--whether their lives are really selfish and filled with uncaring sexual conflict.
Personally, I disagree with Roughgarden where it comes to a universe that has no design or purpose but is based on pitiless indifference. As a Christian she feels that purpose surrounds her. But just head a few hundred miles into space and you'll see how much the universe thinks of you. Nevertheless, this doesn't change her basic argument. I would even add a few more quotes from The Selfish Gene to emphasize her point that Dawkins' metaphor frequently spills over into description:
Like successful Chicago gangsters, our genes have survived, in some cases for millions of years, in a highly competitive world. This entitles us to expect certain qualities in our genes. I shall argue that a predominant quality to be expected in a successful gene is ruthless selfishness. This gene selfishness will usually give rise to selfishness in individual behaviour.
My own feeling is that a human society based simply on the gene's law of universal ruthless selfishness would be a very nasty society in which to live. But unfortunately, however much we may deplore something, it does not stop it being true.
Our genes may instruct us to be selfish, but we are not necessarily compelled to obey them all our lives.
Even in the group of altruists, there will almost certainly be a dissenting minority who refuse to make any sacrifice. If there is just one selfish rebel, prepared to exploit the altruism of the rest, then he, by definition, is more likely than they are to survive and have children. Each of these children will tend to inherit his selfish traits. After several generations of this natural selection, the 'altruistic group' will be over-run by selfish individuals, and will be indistinguishable from the selfish group.
The point I am making now is that, even if we look on the dark side and assume that individual man is fundamentally selfish, our conscious foresight--our capacity to simulate the future in imagination--could save us from the worst selfish excesses of the blind replicators.
How many of these words would need to have been changed if the book actually had been called The Cooperative Gene? In each of these uses, Dawkins has moved past the limited metaphor of the gene. He is now talking about how genes make individuals selfish. Dawkins is very clear that he's not saying this is how the world ought to be, merely what the world is.
I am not advocating a morality based on evolution. I am saying how things have evolved.
Neither Roughgarden nor I are claiming that Dawkins believes selfishness should be the way of the world. The objection is simply that an emphasis on inter-individual competition and ruthless struggle is not a complete description.
In fairness, Dawkins also discusses how the selfish gene can work in tandem with other selfish genes for the benefit of all (afterall, isn't that what made bodies such a successful adaptation in the first place?). But, as the quotes above emphasize, he marginalizes the cooperative or network interpretation of the gene to focus on the ultimate, individual and selfish unit. As I've written previously, I believe this position needs to be expanded in light of more recent evidence.
There is another section that, as someone trained to be an evolutionary anthropologist, I have a significant problem with. In Chapter 11 Dawkins states:
The argument I shall advance, surprising as it may seem coming from the author of the earlier chapters, is that, for an understanding of the evolution of modern man, we must begin by throwing out the gene as the sole basis of our ideas on evolution. I am an enthusiastic Darwinian, but I think Darwinism is too big a theory to be confined to the narrow context of the gene. The gene will enter my thesis as an analogy,
nothing more.
Enter the concept of the "meme." What is striking is that the above statement is not altogether dissimilar from the argument by Alfred Russell Wallace (co-discoverer with Darwin of the principle of natural selection) that evolution couldn't have possibly resulted in the human brain and the origin of consciousness. Underlying both assumptions is that there are fundamental laws of nature, but not when it comes to us. We're special. The stuff of thought, of culture, of human complexity; these can't be shaped totally by material influences. This seems profoundly disingenuous.
I'm not advocating any form of hard line genetic determinism for human evolution. What I'm pointing out is that if we're to accept that the selfish gene breaks down in humans, what about chimpanzees and bonobos who share between 98.6% and 99.4% of our DNA? At what point do genes stop having a profound influence and memes take over? Does it worry you that this is the same kind of argument that the Pope advanced in his support for evolution when he referred to an "ontological leap," except talking about spirit instead of memes? I think these are serious concerns.
A theory is functional when it has universal application, not when you apply it to one group or another based on what works. The entire concept of the "meme" to explain human altruism is effectively useless as a scientific argument because it's a hypothesis that cannot be tested nor disproved. In essence, Dawkins is reestablishing the false dichotomy between animal and man. Laws of nature define the mere beasts, but human enlightenment is beyond such narrow bounds. I think we can do better.
The crucial point of any criticism over Dawkins' position can best be stated by the devil's chaplain himself:
Humans and baboons have evolved by natural selection. If you look at the way natural selection works, it seems to follow that anything that has evolved by natural selection should be selfish. Therefore, we must expect that when we go and look at the behaviour of baboons, humans, and all other living creatures, we shall find it to be selfish. If we find that our expectation is wrong, if we observe that human behaviour is truly altruistic, then we shall be faced with something puzzling, something that needs explaining.
To the extent that we find this view incomplete, there remains work to do.