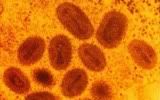 Smallpox is, without a doubt, the biggest success story in all of vaccination. The practice of variolation, or the purposeful inoculation of naïve individuals with material from scabs of smallpox victims, was practiced for years prior to Edward Jenner's substitution of cowpox for the smallpox (Variola) virus. The vaccinia virus, thought to be a derivative of cowpox, has been used in the 20th century in smallpox vaccination campaigns. Vaccina elicits antibodies that protect from smallpox infection, yet typically causes an asymptomatic or only mildly symptomatic infection. This worldwide effort led to the last known naturally-occurring case of smallpox, which occurred in 1977 in Somalia. (The last known U.S. case dates back to 1949). However, in the aftermath of 9/11 and fears over the use of bioweapons, the U.S. military instituted the controversial smallpox vaccination program, as part of the Department of Defense's "national strategy to safeguard Americans against smallpox attack." To date, over a million service people have been vaccinated. This program has been in the news several times recently, as vaccinia infections have spread beyond the vaccinated individual and to family members and now, sexual partners. More after the jump.
This past March, reports surfaced regarding a 2-year-old Indiana boy. His father was in the Army, and had recently received his smallpox vaccination. The vaccinia virus contained in the vaccine is a live virus; therefore, it is capable of replication in the recipient, and potentially of spread to others. This is exactly what happened in this case. The father sread it to his son, who developed a rare side effect: eczema vaccinatum, essentially a crusty skin rash caused by the virus in those who already suffer from eczema. In the boy's case, the rash eventually spread over 80% of his body, and the condition can be life-threatening. (Indeed, the boy was on a ventilator for a time, and doctors predict he'll lose up to 20% of his outer skin layer). The boy's mother also contracted the virus, although a much milder case than her son.
Now, just this week comes a report of sexual transmission of vaccina virus. An Alaskan woman and another U.S. soldier engaged in "manual stimulation and vaginal intercourse" three days after the soldier had received his smallpox vaccination. A month later, the woman reported to her doctor with vaginal sores. As her symptoms worsened and were unresponsive to treatment, doctors took swabs from the lesions and submitted them to both the state health department and the CDC, who determined the virus present in the swabbed material was a match to vaccinia.
While these are only two cases out of over a million vaccinated, they are instructive in that both could probably have been prevented. Eczema is one risk factor for development of severe illness after vaccinia infection; therefore, vaccine recipients themselves are questioned about history of eczema, and are reportedly cautioned about avoiding others who are known to have a similar history post-vaccination. The newspaper article says that the child was known to have such a history; therefore, his father should have been cautioned to stay away from him in the days following vaccination. Whether he wasn't told, or simply didn't understand and/or pay attention isn't known, as far as I could tell.
With the second case report, contact vaccinia is much more common than the serious eczema vaccinatum that the boy developed. However, this also could have been prevented with more information. The Morbidity and Mortality Weekly Report (MMWR) write-up states:
Since March 8, 2007, CDC and the U.S. Department of Defense have received reports of four instances of nongenital contact vaccinia associated with recently vaccinated service members, including two cases from Indiana and one case each from Alabama and New Mexico.
and the CIDRAP article states:
According to the US Department of Defense (DoD) Web site, 61 cases (36 lab-confirmed) of contact vaccinia occurred, mainly to spouses and adult intimate contacts, between Dec 13, 2002, and Apr 12, 2007.
This suggests that more education, with a stress on avoidance of close contact in the post-vaccination period, could have prevented these cases.
In the broad scope of things, these really are only a handful of cases, particularly given the large number of servicemen and women who've been vaccinated to date. However, as vaccinia requires close contact to efficiently spread, an emphasis on these cases and the need to keep a bit to one's self in the post-vaccination period is something that simply doesn't hurt to emphasize. It also has served to cause those exposed to question the need for a vaccination program in our military, since smallpox is one of the few pathogens where post-exposure vaccination can still stop the onset of disease.
Image from http://www.humanillnesses.com/original/images/hdc_0001_0003_0_img0246.j…