But such exciting draws! Carlsen tried the Reti Opening again in Game Three, but this time got less than nothing. Anand was pressing for most of the game, though it seems that Carlsen always had enough counterplay to draw. The crucial moment is shown below: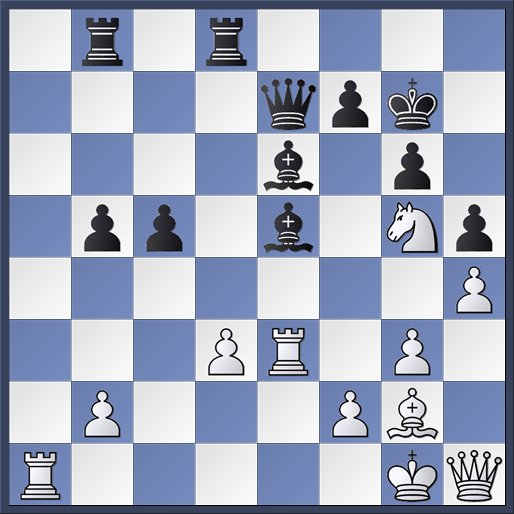 White's queen is looking a bit sad, and it is clear that black has some advantage. Now the famously materialistic computer recommends the cold-blooded 29. ... Bxb2, eating the free pawn and scoffing at white's obvious counterplay down the e-file. Instead, Anand played the calmer 29. ... Bd4. He eventually won a pawn, but white was able to untangle and hold the draw. They certainly played it out to the bitter end, though. Here's the final position: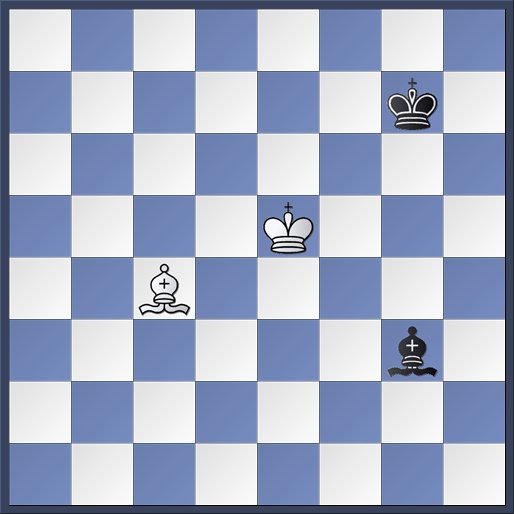 In Game Four Carlsen eschewed the Caro-Kann in favor of the Berlin Variation of the Ruy Lopez. In this line, black accepts a passive position with weakened pawns, in return for a solid structure with real counterattacking potential if white overreacts. Here's the crucial moment: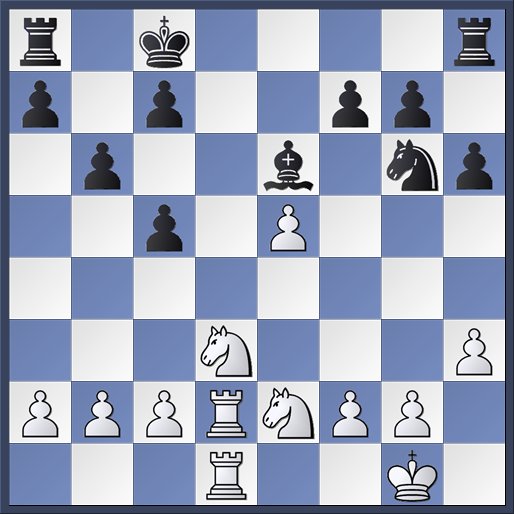 Shades of Fischer-Spassky! Carlsen, playing black, grabbed the pawn on a2. But doesn't that succumb to the old trap where white moves the pawn to b3, trapping the bishop and preparing to round it up? Not this time! Play continued 18. ... Bxa2 19. b3 c4 20. Ndc1 cxb3 21. cxb3 Bb1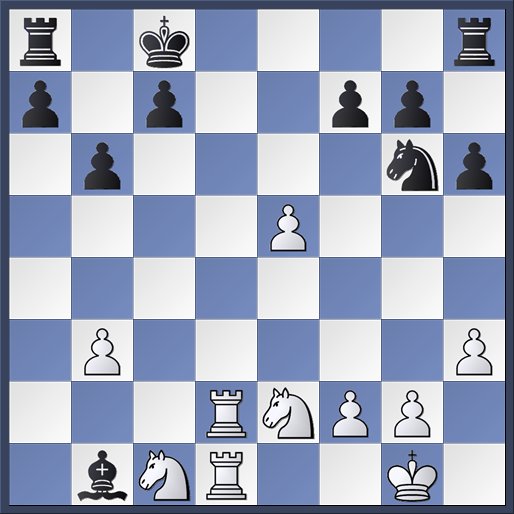 and the bishop escapes. So white is just down a pawn. It's not so clear if this was an oversight on Anand's part, or whether he intentionally sacrificed a pawn. He certainly has some counterplay, since black is still passive and white can play on both sides of the board. In the end, Anand was able to complicate things sufficiently to hold onto a draw.
So, all tied up after four. Eight more games to go!