No, I dont mean 'sad puppies', I mean puppies with SAD, Seasonal Affective Disorder.
Pretty sure Arnies got it.
Normally Arnie is a very active puppy. Hes always destroying a Wubba, or stalking a housefly, or plotting ways to break into his food bin, or helping me cook in the kitchen, or standing in the windowsill telling The Dog with One Eyebrow to fuck off-- Hes a very busy dog.
So when the apartment was quiet at 8 pm last night, I knew something was wrong.
Quiet = Arnie found something particularly wonderful to eat/covet/destroy, and he thinks if hes REAL quiet, I wont notice
This is where I found him: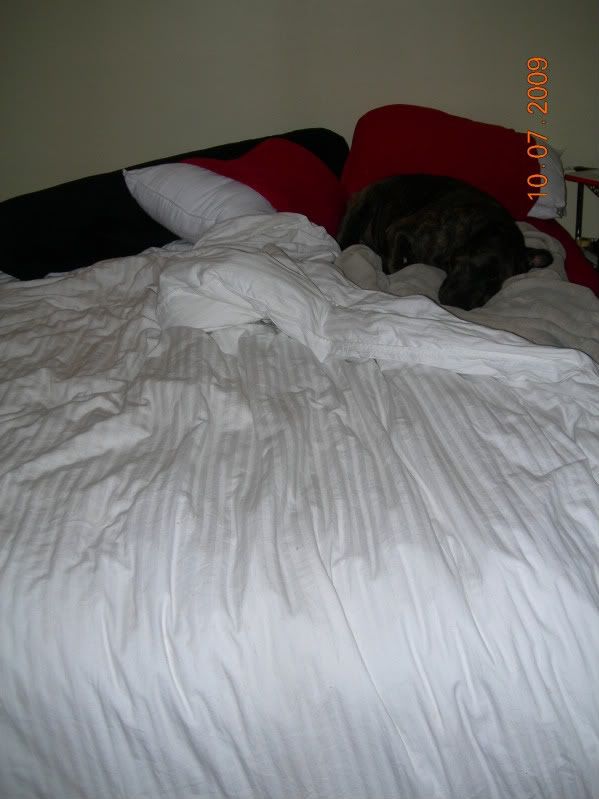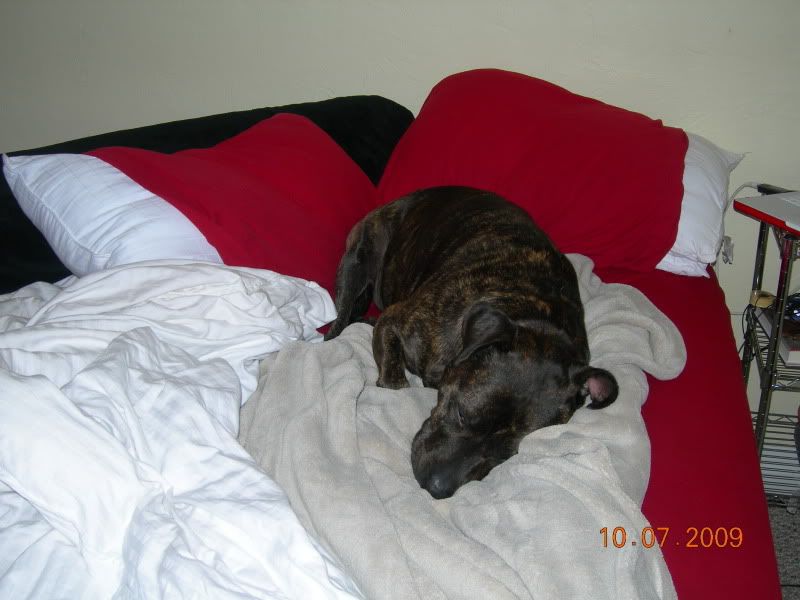 Several hours later, when I kindly suggested that he move his fat black dog butt off my pillows so I could go to sleep, this was his response: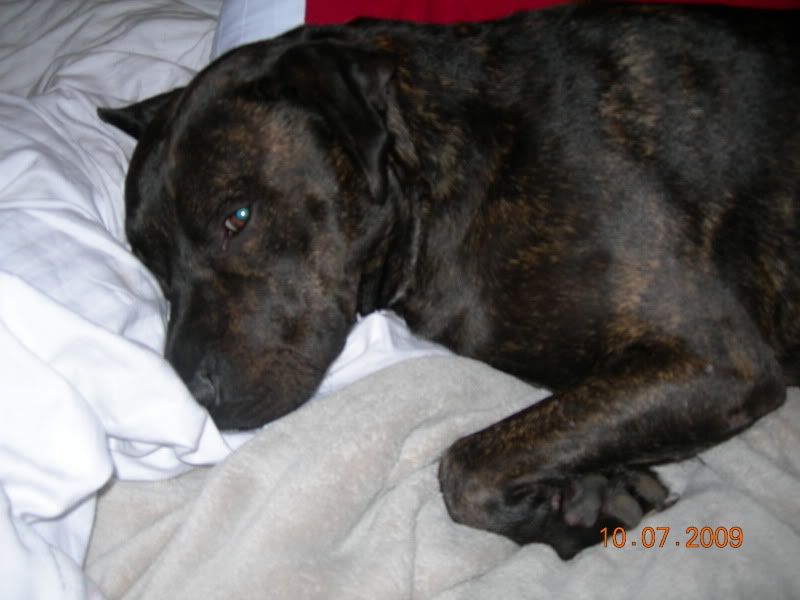 Aaaaand when I tried to get him up this morning: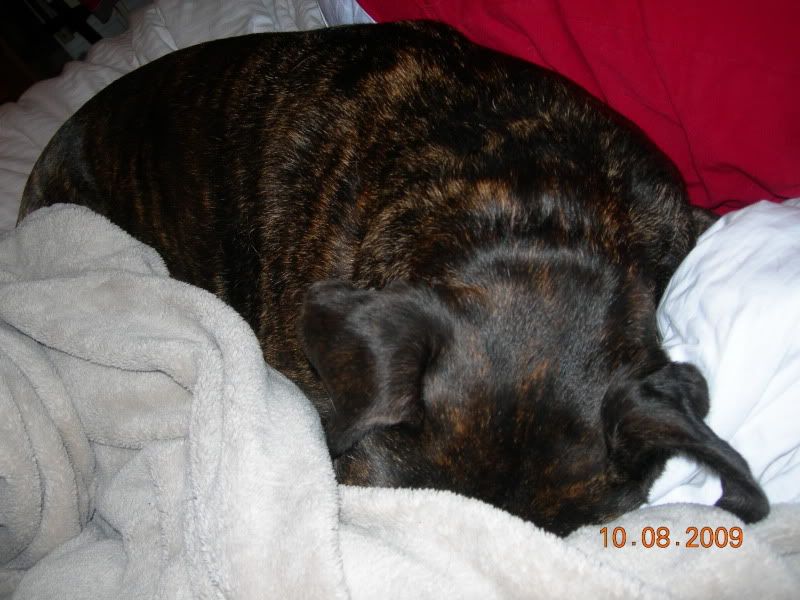 I was like "Arnie! You have to get up and go potty before I go to work!" I take his response as "No, I have to stay in comfy bed and sleep. I can pee on the floor while youre at work."
Its been cold, dark and dreary the past few days. I think my puppy has SAD :(