Last Fridays xkcd: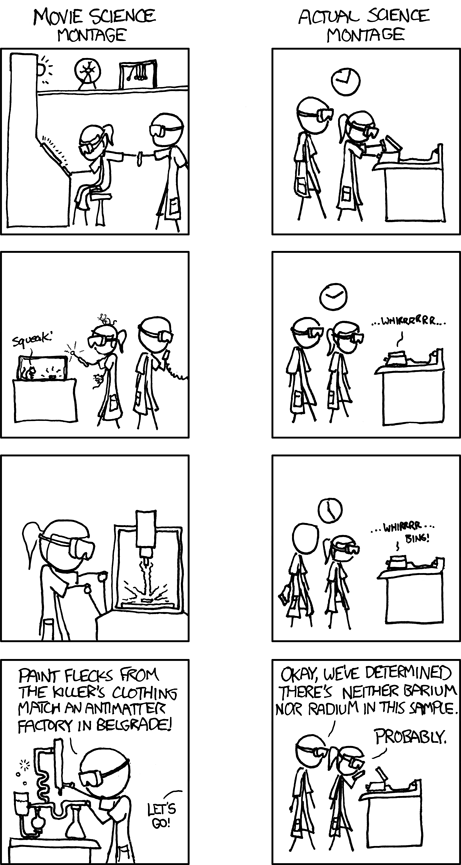 A scene from 'Big Bang Theory'.
This is why there will never be a movie/reality TV show made about Real Science(TM).
I can make my experiments sound dramatic: Setting up steel-cage death-matches between various variants of HIV-1. Epic gladiator battles where only the fittest survives to fight another day. Everything glows-- red, green. There are lazers involved. I also create mutant swarms of HIV-1 and ask them to do my bidding. The ones that do the job the best survive (well, their babies are allowed to live). The ones that fail are killed.
That sounds AWESOME, RIGHT???
It is, but like, not to just, 'watch'. Me doing flow cytometry all day is not... fun. Extracting RNA and doing RT-RTPCR is not 'fun' to watch. Especially after I hit 'start' on the machine and go read papers for an hour and a half. The most action-intense experiment I do is a 'pulse chase' for 12 hours, and, um, I wouldnt enjoy watching someone else do it. I mean, its all fun to do... but Real Science(TM) just isnt as 'TV friendly' as shows/movies make it out to be.